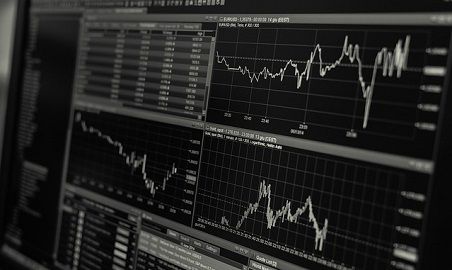 The stock market has two segments, i.e. primary market and secondary market. In the secondary market, buying and selling of originally issued securities take place. The participants of secondary market are classified as traders, investors and speculators.There is a thin line of demarcation between trading and investing which lies in the intention of the participant while spending money, i.e. an investor invest money with a certain view in mind regarding the return, or the output generated.
On the other extreme, trading is performed by the traders, with the aim of earning money. They have nothing to do with the what they are purchasing or selling, all they want is to buy when the price of the security is less and sell when the price goes up, to earn a profit.
So, here we go to compare and differentiate between trading and investing in detail.
Content: Trading Vs Investing
Comparison Chart
| Basis for Comparison | Trading | Investing |
| --- | --- | --- |
| Meaning | Trading, refers to buying and selling of financial intruments between two parties, through a stock exchange for a price. | Investing implies allocating money to a plan, project, policy or scheme, that is capable of generating returns in future. |
| Term | Short to Medium term | Medium to Long term |
| Tool | Technical Analysis | Fundamental Analysis |
| Related to | Day to day market trend | Long term profitability potential |
| Risk involved | High | Comparatively low |
| Time to spent | Regular continuous tracking of stock is required. | Active watch on the investment is required. |
| Taxation | Short term capital gain | Not taxable, subject to the investment is held for more than a year. |
Definition of Trading
Trading means the trading of securities, i.e. buying and selling of shares, bonds, debentures, futures, options, etc. between traders, for the purpose of making a profit. In the stock exchange, money is transferred by the buyer to the seller, for stock transfer, who agree on a particular price, for it. For effective trading, the stock trader must have a good knowledge of market trends and how it performs.
In an organized stock exchange, only registered members are permitted to trade in securities, which include brokerage firms. The brokerage firms act as traders and provide services to the individual investors to trade in securities and charges a certain amount as commission for their services.
The stock exchanges effect trade in two ways, i.e. either on the exchange floor or electronically. Nowadays, the online trading mode is in vogue, wherein trading of stocks is performed online between traders, through portals.
Definition of Investing
Investing can be described as the process of laying down a certain sum of money, in a project, plan or scheme, to generate income or profit, out of it in future. Investing aims at mobilising money, by keeping it aside, to spend it in various investment avenues, in the expectation of earning more money.
An investor can invest money in financial instruments like stocks, bonds, ETF's, mutual funds, etc. or in properties, or in a business venture. Nevertheless, before investing money, one should research, which investment vehicle can generate better returns in less time, along with low risk.
Income generated from the investment is called return, which can be fixed income bearing or variable income bearing. Fixed income investment includes interest on fixed deposits or debentures and dividend on preference shares. Contrary to this, investing in equities and real estate are an example of variable income investment.

Key Differences Between Trading and Investing
The points given below are substantial, so far as the difference between trading and investing is concerned:
Trading alludes to a system of transfer of financial product facilitated by the stock exchange in which the seller transfer stocks to the buyer for a price, agreed upon by the parties. Conversely, investing refers to the act of keeping the money to work on various investment avenues, to grow money over time.
The time horizon for holding the security, for the trading purpose is short term. On the other hand, when money is invested in a project, then the time horizon for holding the asset is comparatively longer than in the case of trading.
In trading, the trader does a technical analysis to analyse the securities and forecast their trends in future, by the data obtained through trading activity. As against, in investing the investor has to perform fundamental analysis to analyse the project, plan or product, to estimate its intrinsic value.
Both trading and investing rely on future trends of the market, and future is uncertain. However, the risk factor is high in case of trading as compared to investing.
When it comes to trading, regular continuous tracking of stock is required, to prevent loss. In contrast, investing requires an active watch by the investor, to earn a profit when the market is up.
Trading attracts short-term capital gain on selling of shares on which tax @ 15% is applicable. On the contrary, if the investment is held for more than a year by the investor, then it is not taxable. Otherwise, it is taxable.
Trading is more about day to day trends in the market, whereas investing is related to the long-term profitability potential of the plan or scheme.
Conclusion
At the end of the day, both focus on making money, but there is a difference in that, in trading, the trader wants to generate income by buying and selling securities. As against, in investing, the investor aims at creating wealth by putting money in those plans and schemes that are able to yield a good return in future.