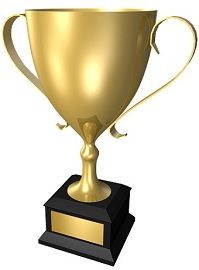 Award and Reward sound same but their meanings are quite different. Although, both are valuable for any person as they give a sense of satisfaction and respect, in return for their work. An Award is conferred in front of the mass public for excellence, but Reward may or may not be given in public, it is a kind of compensation given to a person for their good work.
An award can be understood as the prize or any other equivalent mark of recognition, endowed to honor an achievement. On the other hand, reward alludes to something given in recognition to someone, for the efforts or service provided by them.
The line of demarcation between award and reward is very blurred, due to this people use them in place of each other. There are a few differences between award and reward, which we have compiled in this article after a deep research on the two.
Content: Award Vs Reward
Comparison Chart
| Basis for Comparison | Award | Reward |
| --- | --- | --- |
| Meaning | An award is a prize given to somebody for accomplishing something rare. | A reward is an acknowledgement given to somebody for his efforts. |
| Granted for | An incredible work, Achievement, Contribution in a specific field, Winning a contest or game. | Hardships, Honesty and Loyalty, Helping someone in need, Merit etc. |
| Form | Medals, Trophies, Scholarship, Ribbons, Certificate, Prize, Cash etc. | Financial or non-financial etc. |
| Demonstration | Public | Private |
| Decided by | Expert Panel | Individual |
| Nominations | Yes | No |
Definition of Award
The award is a recognition which is conferred to individuals or an organization for achieving something great. They are generally in the form of gifts, prizes, trophies, accolade, cash, certificates, etc. Awards are a mark of someone's excellence or immense contribution in a specific field. They are also given when someone breaks a record.
The importance of any award is based upon the reputation or status of the award giver i.e. awarder. Normally, an award function is organized for giving an award. Nominations are made for each award to disclose the name of equally eligible and competent personalities. The individuals or organizations who fulfill the specified criteria are thus nominated, and finally, the best man among all is awarded. The decision to choose the best man is a difficult task, so the judgment to pick the right person is done by either a panel of experts or by voting where people selects the winner or by award organizers.
Below are the names of some popular awards:
People's Choice Award (Entertainment)
E-Commerce Award (Business)
Miss Universe Award (Beauty)
Oscar Award (Film)
Definition of Reward
The reward is the benefit (monetary or otherwise) given to an individual for his hard work to achieve something. It is the fair return for the services rendered, by an individual.
A reward is a gratitude, given for good work, faithfulness, helping some when he is in need. It is a sort of motivation or incentive to acknowledge a person's effort in completing something. The rewards are not publicized, they are given in private, but can be given in front of the public too.
In big organizations, employees are rewarded when they meet out the target in the specified time or for their high performance, so they are given increment in their salaries, or they are promoted to a higher position. This is done to encourage their hard work in the future.
Example:
You would have seen, scores of times that people gives ads in the newspaper that their dog or child or purse has been lost or missing somewhere while walking on the road and whoever finds and brings it back will be rewarded with money.
If a person has met an accident and badly injured in that. A stranger brings him to the hospital, informs his family about the accident and takes full care of him to save his life. After seeing his good work, the family of the injured thanked him. This thank you is a reward for his benevolent act.
Key Differences Between Award and Reward
The following are the major differences between award and reward:
An award is an honor given to a person for achieving something noteworthy. A reward is a recognition for somebody's efforts and contribution.
An award is granted for incredible work or tremendous contribution in specific areas, achievement, etc. On the other hand, a reward is given for efforts done, services rendered, selfless act, helping someone, meeting targets in time, etc.
An award is in the form of money, medals, scholarship, trophy, etc. Conversely, a reward can be in the form of financial or non-financial benefit.
An award is publicized while a reward is normally given in private.
The panel of experts decides an award, but a reward is decided by the person who received some benefit from the act done by another person.
Nominations are done for every award. As opposed to reward, where no such nominations are done.
Conclusion
Keeping aside the above differences, there are some things in common, in the two terms like they both are a symbol of something positive is done, which is of great value and recognition in the eyes of people. Moreover, it is also a sign of pride as well as admiration, that an individual has achieved something, for which he tried really hard and due to his full dedication, devotion, and determination, he got success.