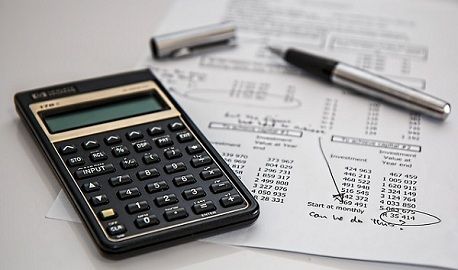 Financial Accounting is the original form of accounting that deals with recording business transactions and summarizing the data into reports, which are presented to the users so that financial decisions can be made rationally. On the other hand, management accounting is a new field of accounting that studies managerial aspects. It deals with the provision of financial data to the company's management so that they can make rational economic decisions.
Financial accounting emphasizes on giving true and a fair view of the financial position of the company to various parties. On the contrary, management accounting aims at providing both qualitative and quantitative information to the managers, so as to assist them in decision making and thus maximizing the profit.
This post explains the difference between financial accounting and management accounting in detail.
Content: Financial Accounting Vs Management Accounting
Comparison Chart
| Basis for Comparison | Financial Accounting | Management Accounting |
| --- | --- | --- |
| Meaning | Financial Accounting is an accounting system that focuses on the preparation of a financial statement of an organization to provide financial information to the interested parties. | The accounting system which provides relevant information to the managers to make policies, plans and strategies for running the business effectively is known as Management Accounting. |
| Orientation | Historical | Future |
| Users | Both internal and external users | Only internal users |
| Nature of statements prepared | General-purpose financial statements | Special purpose financial statements |
| Rules | Rules of GAAP are followed | No fixed rules for the preparation of reports |
| Reports | Only financial aspects | Both financial and non-financial aspects |
| Time Span | Financial statements are prepared for a fixed period, i.e. one year. | Management Reports are prepared whenever needed. |
| Objective | To create periodical reports | To assist internal management in planning and decision-making process by providing detailed information on various matters. |
| Publishing and auditing | Required to be published and audited by statutory auditors | It is not meant to be published or audited. It is for internal use only. |
| Format | Specified | Not Specified |
Definition of Financial Accounting
Financial Accounting is the purest form of accounting. It deals with proper record keeping, preparation of financial statements and reporting of financial data, to provide relevant information to its users. It is based on:
Accounting Assumptions
Accounting Principles
Accounting  Conventions
Financial statements are prepared as per Schedule III of the Companies Act, 2013. Conventionally, financial accounting aims to ascertain information regarding the performance, profitability and position of the organization based on the business activities undertaken. But recently information relating to cash flows and earning per share is also provided, with the help of a financial statement.
Its aim is to record financial transactions in the accounts, in a systematic manner, that facilitates the preparation of financial statements.
It involves the preparation of financial statements, i.e. balance sheet, income statement and cash flow statement. It summarizes the outcome of business operations for the concerned accounting period and the financial position as of that date.
Users of financial statements may include shareholders (both present and potential), labour unions, creditors, financial analysts, government authorities, etc.
The main objective of financial accounting is to ascertain the results of business operations of the business, in terms of profit or loss for the period. Also, it tends to provide information relating to the company's financial standing on the last day of the accounting period.
Also Read: Difference Between Accounting Concept and Accounting Convention
Definition of Management Accounting
Another name for management accounting is managerial accounting. It is the accounting for managers that facilitates management in formulating policies, forecasting, planning and controlling the deviations.
It captures and analyses both quantitative and qualitative information. Any format that is simple and understandable can be used to prepare management reports. It can include tables, charts, graphs, etc. for a better presentation.
Simply put, Management Accounting is a process that involves the preparation of management reports and accounts to provide accurate and timely information, that managers require for decision-making purposes. Further, depending on the requirement of the management, these reports can be prepared, – daily, weekly, monthly or yearly. There is no format set on the basis of which it is to be reported.
Management Accounting is concerned with the use of accounting information collected using various accounting methods for purposes like:
Policy formulation
Planning
Control and Decision making by the management.
The functional area of management accounting is not limited to the provision of financial or cost information only, rather, it extracts the relevant information from different activities undertaken during the course of business so as to assist the management in budgeting, setting goals, decision making, etc.
It involves the provision of information to the management so that they can undertake their managerial responsibilities and functions effectively.
It supplies both historical and estimated data to the management of the company that is used for evaluation and control of performance and also planning future operations.
Also Read: Difference Between Accounting and Accountancy
Key Differences Between Financial Accounting and Management Accounting
As we have discussed, the basic meaning of the two types of accounting, let's understand the difference between financial accounting and management accounting:
Financial Accounting is a discipline that deals with the preparation of financial statements, and communication of the information to the users. As against, management accounting is all about the provision of information that is useful to the management, to assist the management in the formulation of policies and day to day operations for efficient operation of the business.
Financial Accounting uses the monetary records of past financial activities, so it is historically oriented. As against, management accounting is future-oriented, as it provides both present and future information in the form of forecasts and budgets which are duly analysed and presented in a detailed manner, so as to act as a base for management decision making.
Financial Accounting reports only those events which can be described in monetary terms, but non-monetary events which have a positive or negative impact on the company's success or failure are completely ignored. Conversely, management accounting records and reports both financial and non-financial events, for better decision making. Measures like a number of employees. labour hours, machine hours and product units are also important for analysis and decision making.
In financial accounting, the reports prepared are mainly used by external users, but internal users also use them. It reflects how the business enterprise uses resources during a particular period of time. External users use it for decision-making purposes. However, it is the members of management who use the reports generated under management accounting.
For the purpose of recording, classifying, summarizing and reporting business transactions, in financial accounting. Generally Accepted Accounting Principles (GAAPs) are used. Conversely, in the case of management accounting, there is no such compulsion of using Generally Accepted Accounting Principles (GAAPs).
Financial Accounting generates information and reports that are public in nature. These are general purpose financial statements that serve the informational needs of multiple users. It keeps a track of the financial performance of the entire firm and not just of an individual segment or department. As against, in management accounting reports are prepared for private use by the company's management and so they are confidential. These are specific purpose reports and are meant to determine the performance of entities, product lines and departments. Data produced comprise facts, estimates, analysis forecasts, budgets etc.
Financial Accounting looks at the big picture, as it looks at the business as a whole. As against, management accounting looks at business in segments, commonly known as responsibility centres.
Maintenance of records and preparation of the periodical financial statements, as per the financial accounting system is compulsory. In contrast, management accounting is optional.
Similarities
Both are a part of the basic accounting system.
The two systems keeps a track of economic events.
The two aim at quantifying the outcome of economic activities and transactions.
Preparation of reports uses the same database.
Evaluate the performance and position of the enterprise.
Functions of Financial Accounting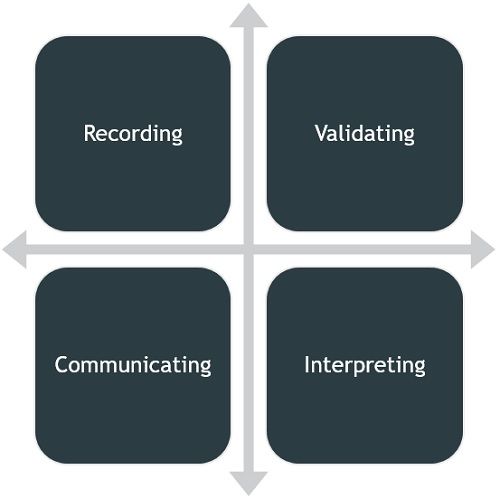 Recording: In a large firm, a number of transactions take place on a daily basis and one cannot memorize all the transactions. And so they must be recorded in a systematic and chronological manner. Thereafter, they are passed through journals, ledgers, etc. before they are transformed into final accounts.
Validating: As the accounting principles are universally accepted and implemented. Every entry made in the account books that a business enterprise maintains adds validityand authenticity to those transactions.
Communicating: As we all know that accounting is a business language that communicates business-related facts and information to its users.
Interpreting: With this function, the financial picture of an enterprise can be disclosed with much clarity and accuracy.
Also Read: Difference Between Financial Accounting and Cost Accounting
Functions of Management Accounting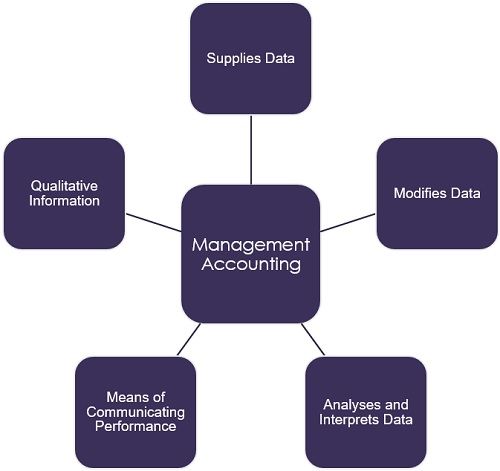 Supplies Data: For the purpose of management planning, management accounting acts as a major source of data. The accounts, documents and reports presented is a data warehouse that comprises a broad range of data concerning the progress of the enterprise in the past. This data is of great use for making future forecasts.
Modifies data: The financial information needed for the purpose of management decision making is compiled and classified as per the requirements of the management.
Analyzes and Interprets Data: Meaningful and useful analysis of accounting data is performed, for the purpose of effective planning and decision making. And to do so the presentation of data is done in a comparative form. Also, ratios are calculated and trends are projected.
Means of communicating performance: Management Accounting acts as a means to communicate the performance of the enterprise, in terms of plans, trends, forecasts, etc.
Qualitative Information: Unlike financial accounting, management accounting is not limited to financial data to assist the management in decision making, rather it also covers all such information that can be measured in monetary terms, to facilitate a better understanding of the company's performance.
Also Read: Difference Between Cost Accounting and Management Accounting
Conclusion
Financial accounting is helpful in the proper record keeping of numerous business transactions. Further, it facilitates the comparison of the performance of two periods of an entity or between the two entities. Conversely, management accounting is helpful in analysing the performance so as to make the required strategy or formulate such policies so that organization can succeed.