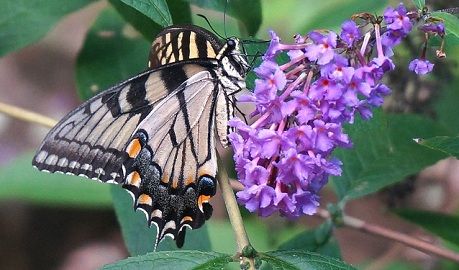 The primary difference between flora and faund is that flora talks about the plant life of a region or a certain period whereas fauna represents the wildlife of a region or specific period.
Earth is the only planet in the entire universe, that can support life. In fact, it is a home to millions of life forms. The variety of plant and wildlife, in the world, is known as biodiversity. Wherever we go, we find a different variety of plants, flowers, birds, insects, animals and other micro-organisms.
You might have noticed that there are some plants and animals which are found in the particular region only, i.e. they cannot be seen in other areas of the earth. These plants and animals are known as flora and fauna of that area. This article might help you in understanding the concept of flora and fauna.
Content: Flora Vs Fauna
Comparison Chart
| Basis for Comparison | Flora | Fauna |
| --- | --- | --- |
| Meaning | Flora is used to mean the collection of plant species in a particular geographical region or habitat. | Fauna connotes the animal kingdom which can be found in a particular geographical location. |
| Food | They make their own food. | They depend on flora for their food. |
| Mobility | They cannot move. | They can move from one place to another. |
| Studied in | Botany | Zoology |
Definition of Flora
Flora is a Latin term, which implies the collection of native plants in an ecosystem, which grows in a geographical area or a certain period. It is a botanical term that signifies a varied range of plant life that is found in a particular location or time of the year. It can be classified on the basis of region, period, climate etc. However, the classification of flora is primarily based on the environment in which its occurrence is natural.
Native Flora: The plants that belong to a particular region or location is known as native flora.
Agricultural Flora: These are grown purposefully by the human beings, i.e. to satisfy their needs.
Horticultural Flora: Otherwise known as garden flora, it is planted by human beings for decorative purposes.
Weed Flora: These are unwanted plants that grow along with the main plants.
Definition of Fauna
The term 'fauna' is a Greek origin which is named after a Roman goddess. It implies the group of animals that live in a particular geographical region, habitat or at a certain period of time. In short, it denotes the animal kingdom found in an area. It has been classified into following categories:
Cryofauna: Animals that are found in cold places.
Cryptofauna: It covers those organisms, that are protected in concealed microhabitats.
Infauna: The organisms which are found in the bottom-most part of a waterbody, primarily oceanic sediments.
Epifauna: The aquatic animals which are found on the bottom of a waterbody.
Megafauna: The large animals which are found in a particular area or period.
Microfauna: Those organisms which are very small in size, falls under this category.
Key Differences Between Flora and Fauna
The difference between flora and fauna can be drawn clearly on the following grounds:
Flora can be defined as the plant life of a specific geographical location, or at a certain period. On the other hand, fauna denotes the wildlife, including birds, and micro-organisms that are found in a certain region or period.
Flora makes their own food, by the process of photosynthesis. Conversely, fauna cannot make their own food, and they are dependent on plants for their food, like herbivores and omnivorous animals.
When it comes to mobility, flora is immobile, whereas fauna can easily move from one place to another.
The study of flora is done in botany. As against, we study fauna in zoology.
Conclusion
Flora, along with fauna and various other life forms are called as biota as a whole. The diversity in flora and fauna kingdom is due to the land, soil, temperature, photoperiod (sunlight), precipitation, ecosystem and type of vegetation. Flora and fauna of a region help in maintaining the ecological balance and also expand the local economies.