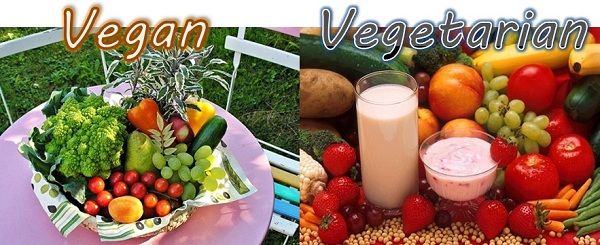 While vegetarian is a diet, vegan is a lifestyle. As vegetarianism is a very old concept, veganism has gained popularity in the last few decades. Veganism is a stricter form of Vegetarianism. It is a relatively new concept. It is for environmental good and it is like a revolution for society, which most people are opting for these days.
While the majority of the population in the world is non-vegetarian. However, over time, the dietary habits of people around the world have changed. Nowadays people are switching to vegetarianism or veganism, from non-vegetarianism. The primary reason behind such change is their compassion towards the animals. Most people do not want to support the maltreatment of animals, for deriving their produce to satisfy human needs.
Because both veganism and vegetarianism are plant-based diets, there are only a small fraction of people who actually know the difference between vegan and vegetarianism.
In this post, you will get to know the differences between Vegan and Vegetarian.
Content: Vegan Vs Vegetarian
Comparison Chart
| Basis for Comparison | Vegan | Vegetarian |
| --- | --- | --- |
| Meaning | Vegans are people who do not eat meat and no dairy, eggs or any other product or processed item derived from an animal. | Vegetarians are people who refrain from eating meat, but they consume dairy products or sometimes even eggs. |
| What is it? | Lifestyle | Diet |
| Use of animal produce | They refrain from consuming items that use animals (including insects) for any purpose. | They don't eat animals, but they use animal products. |
| Terms in use | 1944 | 1839 |
| Purpose | To conform to the ethical, religious and cultural norms. However, people can also become vegetarian by choice. | To let every living organism live freely without human interference. |
What is Veganism?
The word 'Vegan' is used to describe a specific category of vegetarians that abstains from the use and consumption of any product which directly or indirectly makes use of animals.
It advocates deep respect for life and compassion for all living organisms. A vegan lifestyle tries to avoid all forms of animal exploitation and cruelty as far as possible and practical. This type of way of living is called Veganism and the one who follows it is a Vegan.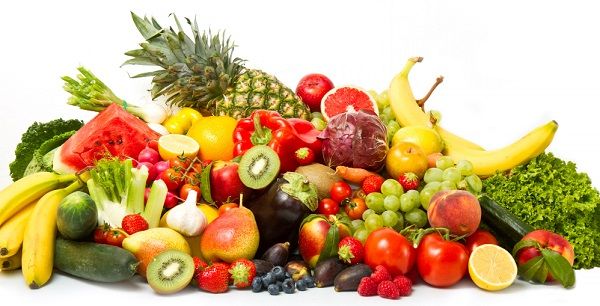 Note: The awareness about veganism was sown by philosophers and spiritual leaders in the East, where several religions like Hinduism, Jainism and Buddhism stressed compassion towards animals.
Vegans avoid the use of consumer items derived from animals such as:
Food from animal flesh. They also avoid eating any soups, sauces, or gravies made from them. Not just this, they avoid eating dairy products, honey and eggs.
Clothing produced from fur, wool, leather, silk, etc.
Personal care items that use animal fats like lipstick, shaving creams, foundations, eye make-up, skin care products, etc.
Cleaning products which are tried and tested on animals.
Vegans also avoid visiting places or participating in any leisure or entertainment activity such as zoos, aquariums, horse races or circuses wherein there is exploitation or mishandling of animals. Because by paying the charges we are actually contributing or supporting such activities.
Important: Some researchers have found that people who follow a vegan lifestyle are the healthiest of all. This is because there are lower chances of diabetes, heart disease, and cancer. However, the diet lacks some vitamins like Vitamin B12.
The philosophy behind not using animal products is that vegans believe that animals have the right to remain free from being exploited due to human needs be it food, clothing, research or entertainment. People found that animals were poorly treated or slaughtered when they become less productive with age. And that is why, Vegans avoid using animal products or by-products, with an aim to support animal rights.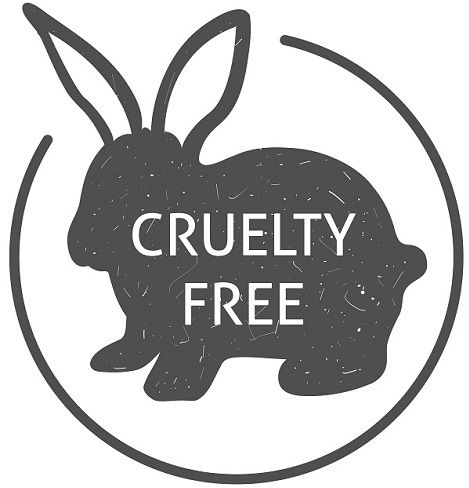 Do you know?
Donald Watson – an Animal Rights Activist coined the concept of Vegan, in the year 1944 in England. Also, he is the founder of the Vegan Society. In their study, Donald and their compatriots found out that the animals brought up to produce eggs and milk are being slaughtered and eaten when they become non-productive.
World Vegan Day is celebrated on 1st November.
There are a number of chain restaurants in the world that offer vegan-specific diets such as Pizza Express, Pizza Hut, ASK, Las Iguanas Wagamama and JD Weatherspoon.
Research has shown that a healthy vegan diet can lead to a decrease in the risk of chronic diseases like cancer, diabetes, asthma and even AIDS.
What is a Vegan diet?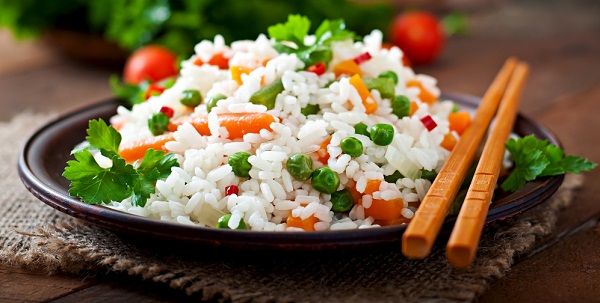 A vegan diet is free from meat, poultry, fish, dairy items, eggs, gelatin, honey, etc. It consists of all foods of plant origin such as vegetables, fruits, legumes, nuts, seeds and grains. In a nutshell, a vegetarian who exclusively eats plant products is Vegan.

Also Read: Difference Between Flora and Fauna
What is Vegetarianism?
The person who practices vegetarianism is a vegetarian. These people avoid eating animals.
Pure Vegetarians are those who only follow a vegan diet but they do not practice a vegan lifestyle. That means they eat food that avoids the use of animal flesh in their diet but they consume animal-based products like milk. So, they do not eat meat, fish, beef, seafood or pork. That is why, they are also called dietary vegans. Further, they also use non-dietary animal products like leather, wool, silk, etc.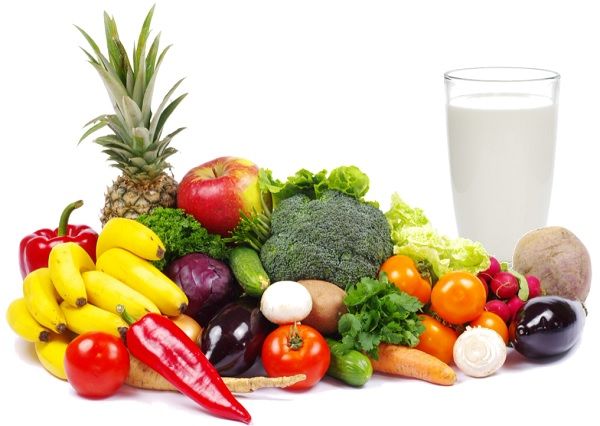 As vegetarianism is a diet, those who follow it do not have any issue with the use of animals in research and entertainment.

Do you know?
As per the National Institutes of Health, for the average healthy person, studies have disclosed that people who practice vegetarianism often have lower levels of obesity, blood pressure and also reduced risk of heart disease. They also have lower Body Mass Index (BMI). However, not all vegetarians are healthy.
1st October is celebrated as World Vegetarian Day.
What is a Vegetarian diet?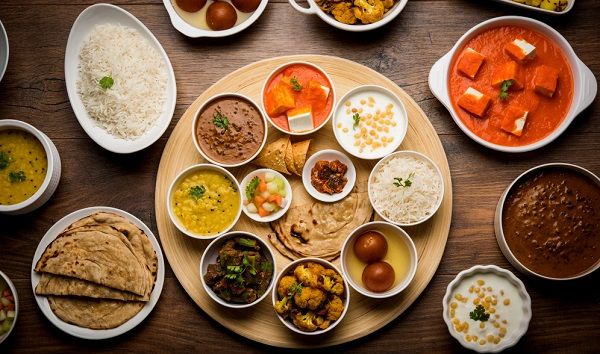 The diet of a vegetarian comprises mainly fruits, vegetables, grains, legumes, dairy, honey, seeds and nuts. They avoid consuming soups, sauces, spices and gravies which use non-veg chunks.

Types of Vegetarian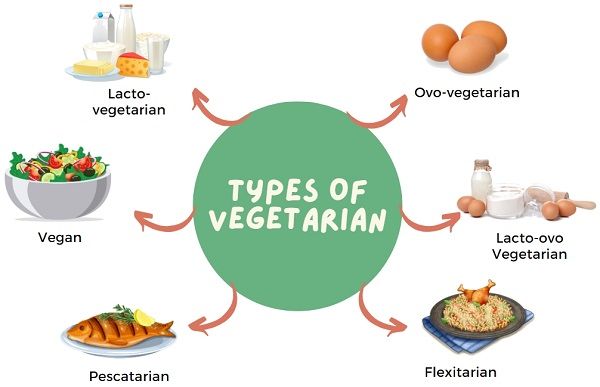 Lacto-vegetarian: Someone who consumes dairy products like milk, cheese, butter, curd and so on.
Ovo-vegetarian: Vegetarians who consume eggs.
Lacto-ovo Vegetarian: The one who consumes eggs, and dairy products.
Flexitarian: Those who eat vegetarian but they also eat meat often in their diet. They are also known as Semi-Vegetarian.
Pescatarian: Vegetarian diet plus fish.
Vegan: The one who fully avoids the use of animals be it in food, clothing, personal care, or entertainment.
Also Read: Difference Between Manure and Fertilizer
Key Differences Between Vegan and Vegetarian
Veganism is a lifestyle that tries to exclude all forms of exploitation and cruelty to animals be it for food, clothing, research or entertainment. On the other hand, vegetarianism is a practice in which people abstain from eating meat but they continue to consume dairy products and animal by-products.
Vegetarians do not eat animal flesh but use animal products like wool and leather and consume eggs and dairy products. Vegans do not use or consume any animal products. That means they survive on strict plant-based items.
The concept of Vegetarian is older than Vegan. This means the use of the word 'Vegan' gained popularity after 1944, whereas the word 'Vegetarian' is in use since 1839.
The purpose of adopting Vegetarianism is to conform to ethical, religious and cultural norms. This is because some cultures and religions around the world require one to be vegetarian from birth. But, people can also adopt this diet by choice, even if their religion or culture allows them to be non-vegetarian. As against, people around the world are switching to veganism mainly because they want to let every living organism survive freely without human interference. They believe that even if they are consuming eggs and dairy products or leather and wool, they are only increasing the suffering of animals.
Video: Vegan Vs Vegetarian
Conclusion
While being a vegetarian is far easier than being a vegan. Both vegans and vegetarians restrict the use of animal products for the same reasons. Further, both diets are mainly dependent on the plant kingdom.
However, the significant difference lies in the extent to which they consider animal products acceptable. Further, the person who is vegan is automatically a vegetarian too. But vice versa is not true.
Being vegan is all about making a conscious choice of expanding the circle of compassion by not contributing to or supporting animal exploitation.