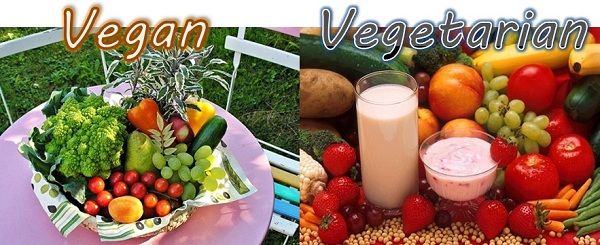 Nowadays, becoming vegan or vegetarian is in vogue. Vegetarian is a very old concept, especially for the followers of Hinduism. For Hindus it is a tradition or say ritual, to avoid use of meat, flesh or eggs in the diet, which starts right from the birth of a child and continues till he survives.
Vegan is relatively a new concept, which came into being due to the maltreatment of animals for satisfying human needs. Therefore, veganism is for social good and it is like a revolution for the society, which most people are opting these days. The primary reasons for adopting veganism and vegetarianism are:
People are very much dieting conscious.
Due to emerging health problems.
Because of religious and ethical beliefs.
Lifestyle.
An Increment in the number of heart attacks due to increase in cholesterol in the human body.
Political reasons.
Not only the general public but many celebrities and famous personalities are also moving towards Vegan or Vegetarian. Here, you must know that Vegan is a type of Vegetarian. Take a read of the article presented to you, to understand the differences between vegan and vegetarian.
Content: Vegan Vs Vegetarian
Comparison Chart
| Basis for Comparison | Vegetarian | Vegan |
| --- | --- | --- |
| Eating Habits | Vegetarians do not eat flesh but consume dairy products and eggs. | Vegans, like Vegetarians do not consume flesh as well as they do not eat any sort of animal related product like eggs and milk. |
| Meaning | The person who follows Vegetarianism is known as Vegetarian. | The person who follows Veganism is known as Vegan. |
| Use of animal products | Yes | No |
| Term in use since | 1839 | 1944 |
| Why Vegetarian / Vegan? | People move towards being vegetarian mainly due to their social or religious causes. | Veganism is adopted by most of the people due to the animal slaughter, as the animals are very badly treated for fulfilling human requirements. |
Definition of Vegetarian
Vegetarians are the persons who live on the plant products, but in some cases use eggs and dairy products. The vegetarians avoid consuming meat and flesh of animals. Nevertheless, they use animal products like wool, leather, silk, etc. This type of practice is known as "Vegetarianism." There are various classes of Vegetarian. They are:
Ovo vegetarian (use of eggs, but not dairy products)
Semi-vegetarian (Vegetarians who eat meat occasionally)
Lacto-vegetarian (use of dairy products but not eggs)
Vegan (fully avoids the use of animal products)
The urge for adopting vegetarianism is the health or diet and may other social or religious reasons.
Definition of Vegan
Vegans are the persons who are entirely dependent on plants, i.e. they avoid any animal produce irrespective of food or clothing. This practice is known as Veganism, and it is a subset of Vegetarianism.
The primary cause for the adoption of Veganism is ethical issues i.e. animal rights. People found that animals were poorly treated or killed when they become less productive with age. Due to this reason, a large number of people switched from Vegetarian or Non-Vegetarian to Vegan. It is also discovered that a healthy vegan diet can lead to the decrease in chronic diseases like cancer, diabetes, asthma and even AIDS.
In a nutshell, a vegetarian who exclusively eats plant products is a Vegan.
Key Differences Between Vegan and Vegetarian
The points given below are important, concerning the difference between vegan and vegetarian:
Vegetarians do not eat animal flesh but use animal products like wool and leather and consume eggs & dairy products. Vegans do not use or consume any animal produce.
The person who practices Veganism is Vegan. The person who practices Vegetarianism is Vegetarian.
The person who is a vegan is always a vegetarian, but the person who is vegetarian is not necessarily a vegan
The concept of Vegetarian is older than Vegan.
Conclusion
Still, vegan diet lacks some vitamins which can be replaced by its alternatives while a vegetarian diet is full of nutrients. One thing is common in both the diets; they are mainly dependent on the plant kingdom.
The objective behind Veganism is no doubt excellent and positive. Animals must allow living freely, without our interference. Vegetarianism is also not the least. Now, I can hope that this article is quite worthy for you to understand the difference between vegan and vegetarian.