Every organization works for reaping more and more profit; this can be done by only two ways, i.e. getting more and more customers and eliminating unnecessary expenses, wastes and losses. In this context, lean management and six sigma are two approaches used by the firms, in general. The Lean management aimed at reducing process waste and increasing the worth of firm's product or service to the customer. Conversely, six sigma is a quality measurement, that seeks near perfection in products or services.
The concept of lean management was first suggested by Toyota Production System where removal of waste is given more weight. On the other hand, Motorola primarily headed the process of Six Sigma in the year 1986 which ensures that 99.996% of the company's manufactured products are free from any defects.
There is a thin line of difference between Lean and Six Sigma, which has been discussed in this article.
Content: Lean Vs Six Sigma
Comparison Chart
| Basis for Comparison | Lean | Six Sigma |
| --- | --- | --- |
| Meaning | A methodical way of elimination of waste, in the production system is known as Lean. | Six Sigma is a process of maintaining the desired quality in the products and processes by taking necessary steps in this regard. |
| Propounded in | 1990's | 1980's |
| Theme | Waste removal | Removal of variability in processes |
| Focus | Flow | Problem |
| Tools | Based on visuals | Based on mathematics and statistics |
| Consequence | Uniformity in process output | Flow time will get reduced |
| Aim | To improve production by increasing efficiency in the process. | To satisfy the client's requirements. |
Definition of Lean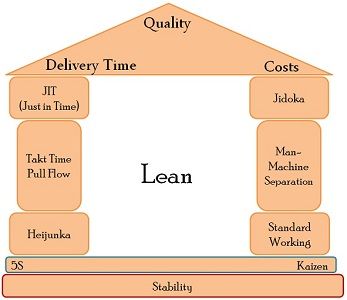 Lean is an organized process of banishing wastes from various processes of the organization like manufacturing, distribution, and service. It involves cutting down of waste created by overproduction, lead time, errors, rework, breakdown, idle time, non-value adding processes that consume resources, etc.
Toyota Production System first pioneered the lean thinking in 1990's. In this system, the primary focus is to axe waste, of any kind such as money, time and other resources. This can be done by analyzing every process and eliminating non-productive steps. There are two main concepts of this process; they are Just in Time (JIT) and Jidoka. The principle on which lean works is:
Identification of value
Ascertainment of value stream
Flow of Activities
Pull
Perfection
Definition of Six Sigma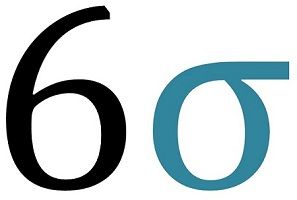 Six Sigma is a process, introduced by Motorola in 1986, for maintaining the quality of products and processes. After the success of Motorola, the outlook of people regarding quality has been changed across the world. Some transnational companies like Kodak, Boeing, General Electric, etc followed this technique. In India, it has been implemented by big business groups like Bharti Airtel, Wipro, and Tata. Thus they are also reaping the fruits of quality products and services.
This can be done by application of proper controls and taking necessary steps for so. Six Sigma focuses on providing products and services rich in quality or which are next to perfect. The basis of this technique is probability and normal distribution. Customers and clients are given priority in six sigma, and products are made using data and facts to get better results. Every time the standards are revised, and the management establishes the higher ones. There are two methodologies for implementing six sigma:
DMAIC (Define, Measure, Analyze, Improve, Control) – When the improvements are made in the existing product, service or process.
DMADV (Define, Measure, Analyze, Design, Value) – When a new product, service or process is designed.
Key Differences Between Lean and Six Sigma
The following are the major differences between lean and six sigma
Lean is defined as a systematic way of banishing waste from the systems of organization. Six Sigma refers to a process in which a specified quality is maintained in the product by following certain steps in that direction.
The main concept of lean thinking is the removal of waste while six sigma is centered towards the elimination of variation in the processes.
The Lean was developed by Toyota whereas Motorola introduced Six Sigma.
Lean is flow focused but Six Sigma is problem focused.
The tools used by lean are based on visuals whereas the tools used by six sigma are based on mathematics and statistics.
Implementation of lean will result in uniformity in the output of the process. On the other hand, implementation of six sigma techniques will lead to the reduction of flow time of the operations.
The aim of lean is to improve production by increasing productivity. Conversely, Six Sigma aims at fulfilling client's requirements.
Conclusion
The application of both or any of these two methodologies in the organization will have a very positive outcome. The outcomes may be in the form of a reduction in wastage, variations and defects, reduced cycle time, improvisation in quality, an increase in the level of customer satisfaction, cost savings, quick throughput, opportunities to enter into new markets, etc.