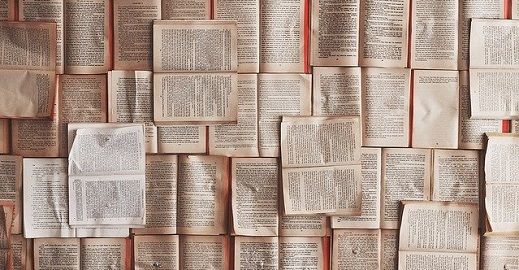 Reading is one of those habits, which makes a person more confident. A voracious reader is not just good at reading, but also at public speaking, because he/she has in-depth knowledge, on which they can intellectually talk with anyone. Books and novels are the two such reading resources. We all read books in order to learn something new, to gain knowledge from it or to update ourselves as per the latest trends and technology.
On the other hand, reading novels is a kind of recreational activity which helps a person to forget his/her tensions and sorrows for a while and get absorbed in the story.
Books are perceived as the source of authentic and verified information, whereas a novel is a good source of entertainment. People often juxtapose them, but there are subtle differences between the two which we are going to discuss here.
Content: Novel Vs Book
Comparison Chart
| Basis for Comparison | Novel | Book |
| --- | --- | --- |
| Meaning | The novel implies an extended piece of fictional narrative which is written like prose. | A book is a printed or electronic literary work, which can be fictional or nonfictional. |
| Scope | Narrow | Wide |
| Writer | Novelist | Author |
| Reading required | Incessant | Intermittent |
| Comprises of | Story, characters, plot, theme and setting. | Prose, Poetry, Information and Facts, Explanations, Questions and Answers, Stories, etc. |
| Purpose | To entertain and express. | To introduce, educate and explain the subject. |
| Word Count | It should not be less than 40,000 words. | No specific word count. |
Definition of Novel
The novel is a type of a lengthy narrative fictional book with some realism, presented in prose style, which exhibits personal human experiences by way of a continuous chain of events concerning various characters in a particular setting.
A novel tells a story that has a complex and diverse narration. It contains a plot, setting, different themes and round characters in the story of a novel. Here, the word "round character" means the main characters of the story, who faces difficult situations, undergoes a transformation and with whom the readers can easily relate to.
A novel is written in such a way that amuses or amazes the readers and keeps them engaged in the story. It also reveals the social, political, economic and other facts and truths of a place and time period, with exactness.
The novelist as a narrator or one of the characters of the story narrates the chain of events that takes place, with clarity, in which the story evolves. It helps the reader to visualize and connect themselves with the overall setting and plot. Hence, the novel invokes an emotional response in the reader
Definition of Book
A book is basically a physical object, comprising a set of typed, printed or illustrated pages that are fastened together along one side, and protected with a paperback on both the ends. These are nothing but a source of information and education, which are meant to enlighten, enrich and enhance the knowledge of the readers.
Books are the greatest source of information. It records, analyses, summarizes and arranges the subject-related data in a proper format so that the readers can easily understand it. It may also contain examples, case studies, experiments, tips and tricks, etc. for clear and better interpretation of the topic.
The cover page of the book contains the basic details of the book's publication such as title, author, publisher, International Standard Book Number (ISBN), etc. Thereafter, in the initial pages, you may find copyright page, acknowledgement, foreword, preface, table of contents which followed by the main body of the book. In the end, you may find glossary and bibliography.
Books are available in different languages, in fact, the translated versions of many books are also available. Nowadays, books are also available in pdf format and in the form of ebooks.

Key Differences Between Novel and Book
The difference between novel and book is discussed in the points given below:
Book refers to the published account containing information specific to the subject, printed on a set of pages which are held together between paperback. Conversely, a novel is a well-written fictional work, written in order to fascinate and entertain the readers with a story.
While a novel is nothing but a type of book, a book is a work of literature, which includes novels, comic books, textbooks, journals, workbooks, and many other types of books. Hence, it won't be wrong to say all novels are books but vice versa is not true.
The writer of a novel is called novelist, whereas the writer of a book is known as the author.
Novels are known for invoking a cognitive response in the reader. It is written by the novelist in such a way which requires incessant reading, in order to get thoroughly absorbed in the story. On the other side, intermittent reading is required in the case of books.
The novel covers a story which has various characters (lead and supporting), plot, dialogue, setting, theme and conflict that reflects the real-world situations. In contrast, the book may contain different literary works prose, poetry, story, fairy tales, novels, etc. and subject-specific information.
Novels are meant to captivate, relax and entertain the readers. As against, books are intended to introduce, educate and inform the readers about the subject.
When it comes to word count, a novel should not be less than forty thousand words. However, there is no specific word count in case of a book.
Conclusion
To sum up the entire discussion, we can say that books are always on a specific subject, written with the aim of spreading education or informing the readers. On the contrary, Novels discusses a story, its characters and every now and then with the readers.