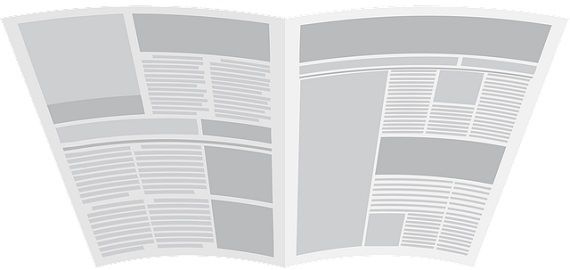 There are many forms of writing such as reports, journals, research papers, articles, essay etc. Of which articles and essays are quite commonly misinterpreted. However, there exists a fine line of difference between the two, in the sense that articles are often backed by statistics, photographs, facts and reports, which is not required in the case of an essay, as it is a fact-based opinion on the topic.
An article is nothing but a piece of writing commonly found in newspapers or websites which contain fact-based information on a specific topic. It is published with the aim of making the reader aware of something and keeping them up to date.
An essay is a literary work, which often discusses ideas, experiences and concepts in a clear and coherent way. It reflects the author's personal view, knowledge and research on a specific topic.
Content: Article Vs Essay
Comparison Chart
| Basis for Comparison | Article | Essay |
| --- | --- | --- |
| Meaning | An article refers to a written piece of information, usually appears in newspaper, magazine, encyclopedias and website. | An essay is a piece of literary work, wherein a particular issue or topic is analysed and discussed. |
| Nature | Objective | Subjective |
| Tone | Conversational | Educational and Analytical |
| Headings and Subheadings | Yes | No |
| Reader | Always written with a specific objective and reader group in mind. | Not written with a specific reader group in mind. |
| Backed by | Photographs, charts and reports. | Not required |
| Citation and Reference | Not Required | Required |
Definition of Article
An 'article' can be described as any form of written information which is produced either in a printed or electronic form, in newspaper, magazine, journal or website. It aims at spreading news, results of surveys, academic analysis or debates.
An article targets a large group of people, in order to fascinate the readers and engage them. Hence, it should be such that to retain the interest of the readers.
It discusses stories, reports and describes news, present balanced argument, express opinion, provides facts, offers advice, compares and contrast etc. in a formal or informal manner, depending upon the type of audience.
For writing an article one needs to perform a thorough research on the matter, so as to provide original and authentic information to the readers.
Components of Article
Title: An article contains a noticeable title which should be intriguing and should not be very long and descriptive. However, it should be such that which suggests the theme or issue of the information provided.
Introduction: The introduction part must clearly define the topic, by giving a brief overview of the situation or event.
Body: An introduction is followed by the main body which presents the complete information or news, in an elaborative way, to let the reader know about the exact situation.
Conclusion: The article ends with a conclusion, which sums up the entire topic with a recommendation or comment.
Definition of Essay
An essay is just a formal and comprehensive piece of literature, in which a particular topic is discussed thoroughly. It usually highlights the writer's outlook, knowledge and experiences on that particular topic. It is a short literary work, which elucidates, argues and analyzes a specific topic.
The word essay is originated from the Latin term 'exagium' which means 'presentation of a case'. Hence, writing an essay means to state the reasons or causes of something, or why something should be done or should be the case, which validates a particular viewpoint, analysis, experience, stories, facts or interpretation.
An essay is written with the intent to convince or inform the reader about something. Further, for writing an essay one needs to have good knowledge of the subject to explain the concept, thoroughly. If not so, the writer will end up repeating the same points again and again.
Components of the Essay
Title: It should be a succinct statement of the proposition.
Introduction: The introduction section of the essay, should be so interesting which instantly grabs the attention of the reader and makes them read the essay further. Hence, one can start with a quote to make it more thought-provoking.
Body: In the main body of the essay, evidence or reasons in support of the writer's ideas or arguments are provided. One should make sure that there is a sync in the paragraphs of the main body, as well as they,  should maintain a logical flow.
Conclusion: In this part, the writer wraps up all the points in a summarized and simplified manner.
Key Differences Between Article and Essay
Upcoming points will discuss the difference between article and essay:
An article refers to a written work, published in newspapers, journals, website, magazines etc, containing news or information, in a specific format. On the other hand, an essay is a continuous piece of writing, written with the aim of convincing the reader with the argument or merely informing the reader about the fact.
An article is objective in the sense that it is based on facts and evidence, and simply describes the topic or narrate the event. As against, an essay is subjective, because it is based on fact or research-based opinion or outlook of a person on a specific topic. It analyses, argues and criticizes the topic.
The tone used in an article is conversational, so as to make the article easy to understand and also keeping the interest of the reader intact. On the contrary, an essay uses educational and analytical tone.
An article may contain headings, which makes it attractive and readable. In contrast, an essay does not have any headings, sections or bullet points, however, it is a coherent and organized form of writing.
An article is always written with a definite objective, which is to inform or make the readers aware of something. Further, it is written to cater to a specific niche of audience. Conversely, an essay is written in response to a particular assertion or question. Moreover, it is not written with a specific group of readers in mind.
An article is often supported by photographs, charts, statistics, graphs and tables. As opposed, an essay is not supported by any photographs, charts, or graphs.
Citations and references are a must in case of an essay, whereas there is no such requirement in case of an article.
Conclusion
By and large, an article is meant to inform the reader about something, through news, featured stories, product descriptions, reports, etc. On the flip side, an essay offers an analysis of a particular topic, while reflecting a detailed account of a person's view on it.