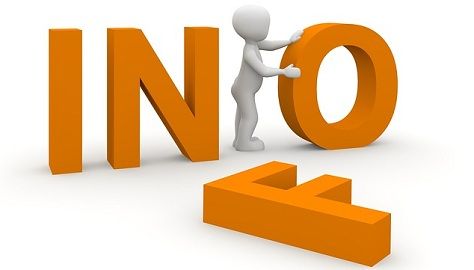 Research process starts with the collection of data, which plays a significant role in the statistical analysis. We quite commonly use the term 'data' in the different context. However, in general, it indicates the facts or statistics gathered by the researcher for analysis in their original form. When the data is processed and transformed in such a way that it becomes useful to the users, it is known as 'information'.
While data is an unsystematic fact or detail about something, information is a systematic and filtered form of data, which is useful. In this articl, you can find all the important differences between data and information.
Content: Data Vs Information
Comparison Chart
| Basis for Comparison | Data | Information |
| --- | --- | --- |
| Meaning | Data means raw facts gathered about someone or something, which is bare and random. | Facts, concerning a particular event or subject, which are refined by processing is called information. |
| What is it? | It is just text and numbers. | It is refined data. |
| Based on | Records and Observations | Analysis |
| Form | Unorganized | Organized |
| Useful | May or may not be useful. | Always |
| Specific | No | Yes |
| Dependency | Does not depend on information. | Without data, information cannot be processed. |
Definition of Data
Data is defined as the collection of facts and details like text, figures, observations, symbols or simply description of things, event or entity gathered with a view to drawing inferences. It is the raw fact, which should be processed to gain information. It is the unprocessed data, that contains numbers, statements and characters before it is refined by the researcher
The term data is derived from Latin term 'datum' which refers to 'something given'. The concept of data is connected with scientific research, which is collected by various organisations, government departments, institutions and non-government agencies for a variety of reasons. There can be two types of data:
Primary Data

Qualitative Data
Quantitative Data

Secondary Data

Internal Data
External Data
Definition of Information
Information is described as that form of data which is processed, organised, specific and structured, which is presented in the given setting. It assigns meaning and improves the reliability of the data, thus ensuring understandability and reduces uncertainty. When the data is transformed into information, it is free from unnecessary details or immaterial things, which has some value to the researcher.
The term information discovered from the Latin word 'informare', which refers to 'give form to'. Raw data is not at all meaningful and useful as information. It is refined and cleaned through purposeful intelligence to become information. Therefore data is manipulated through tabulation, analysis and similar other operations which enhance the explanation and interpretation.

Key Differences Between Data and Information
The points given below are substantial, so far as the difference between data and information is concerned:
Raw facts gathered about a condition, event, idea, entity or anything else which is bare and random, is called data. Information refers to facts concerning a particular event or subject, which are refined by processing.
Data are simple text and numbers, while information is processed and interpreted data.
Data is in an unorganized form, i.e. it is randomly collected facts and figures which are processed to draw conclusions. On the other hand, when the data is organised, it becomes information, which presents data in a better way and gives meaning to it.
Data is based on observations and records, which are stored in computers or simply remembered by a person. As against this, information is considered more reliable than data, as a proper analysis is conducted to convert data into information by the researcher or investigator.
The data collected by the researcher, may or may not be useful to him, as when the data is gathered, it is not known what they are about or what they represent? Conversely, information is valuable and useful to the researcher because it is presented in the given context and so readily available to the researcher for use.
Data is not always specific to the need of the researcher, but information is always specific to his requirements and expectations, because all the irrelevant facts and figures are eliminated, during the transformation of data into information.
When it comes to dependency, data does not depend on information. However, information cannot exist without data.
Conclusion
In simple terms, data is unorganised information and information is processed data. These two terms are so closely intertwined that it is quite common for people to juxtapose them. In the technical glossary, data means input, used to generate output, i.e. information.
Data are those facts and descriptions from which information can be extracted. Data alone has no certain meaning, i.e. until and unless the data is explained and interpreted, it is just a collection of numbers, words and symbols. Unlike information, which does not lack meaning in fact they can be understood by the users in normal diligence.