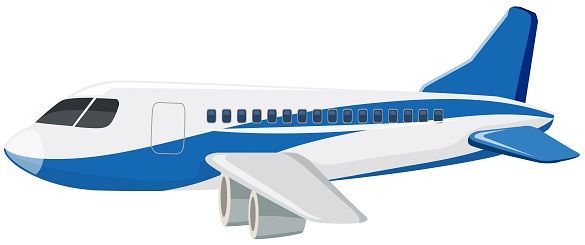 The main difference between economy and business classes lies in the prices and facilities offered. The fare of a business class is two to five times higher than an economy class. The business class allows you to carry additional luggage. Plus, you get free food and drinks, lounge services, and wider seats. On the other hand, the economic class lack such privileges.
In an airline, these areas are separated by a door or panel. Passengers cannot enter the other area except when they are permitted to do so.
Note: All the facilities you get differ on the basis of the airline you are flying to and the place of your departure.
Those who have never travelled by flight always wonder why there is such a big difference between economy class and business class flight tickets. The flight route is the same, and the destination and take-off is also the same. In fact, the plane on which the passengers are travelling and the cabin crew are also the same.
These two flight classes provide significantly different experiences, from ticket prices to privileges. While one focuses on passengers' affordability, the other focuses on comfort and pampering.
So, friends, it is the 'extras' that costs higher in business class. For a person travelling in business class, it is the extra privileges he gets like he is allowed on and off the plane first. In fact, the seats have more arm and leg room.
Content: Economy Class Vs Business Class
Comparison Chart
| Basis for Comparison | Economy Class | Business Class |
| --- | --- | --- |
| Meaning | Economy Class is the third class in air travel, which provides affordable travelling to budget conscious travellers. | Business Class is a class in air travel which provides more comfortable seating and amenities than economy class. |
| Meals | Limited options for meal | Multicourse meal |
| Price | Minimum | Three times higher than the economy class |
| Baggage weight allowed | 20-25kg | 30-35kg |
| Priority Checkin | Not Allowed | Allowed |
| Lounge Services | Not Allowed | Allowed |
What is Economy Class?
Economy Class is the third-tier or the lowest class in aeroplane travel. Some call it coach, while others call it cattle class, but it is the basic class. The seats are less spacious. The ticket prices are cheaper than the other classes.
Economy class is different on different flights depending on the airline. Similarly, the airlines give different names to it. Passengers of this class are not entitled to get a refund on their tickets or cancel them. To get the tickets at cheaper rates, passengers generally book tickets in advance. And because it is the cheapest of all the classes, it is the highest-selling class of seats. So, the seats get full easily.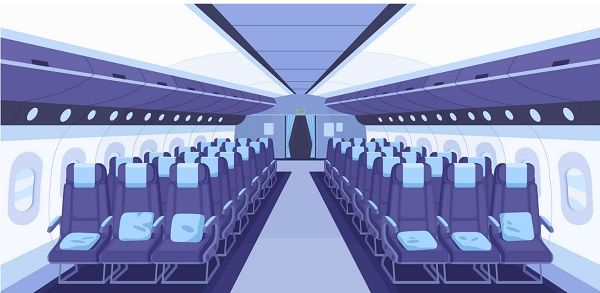 What is Premium Economy Class?
It is an additional service which a few airlines offer. They offer better seating facilities to the passengers.
Seating
In this class, seats are very close to each other, and overhead bin space is also limited. Furthermore, passengers share the armrest. Also, there are 3 to 4 seats per section. It has minimum legroom.
Price
It is a class for budget-sensitive travellers. However, it is the cheapest option to fly. In this, the passenger does not have to pay for the bells and whistles. You only pay for convenience to reach from Point A to Point B.
Meal
Some airlines offer in-flight meals to passengers for economy class. However, the variety of meals to choose from is limited. Also, the food is to be served in large volumes, so conveyor belts are used for cooking economy-class meals.
Flyer Programs
Economy class passengers get more modest benefits by way of frequent flyer programs. Some of those benefits include earning and redeeming points for flights, exclusive discounts, rewards and offers.
Do you know?
All the airline companies began with first class. Delta Airlines came up with the idea of boarding more passengers.
Also Read: Difference Between Domestic and International Business
What is Business Class?
Business Class is the second-tier class in aeroplane travel. It is the median between economy class and first class. Nevertheless, there are some airlines that offer business class as their best level of service.
Business class tickets provide passengers with larger seats, exquisite meals and other amenities. Basically, in business class, you are paying that extra money for VIP treatment. And all of this comes with a heavy price tag.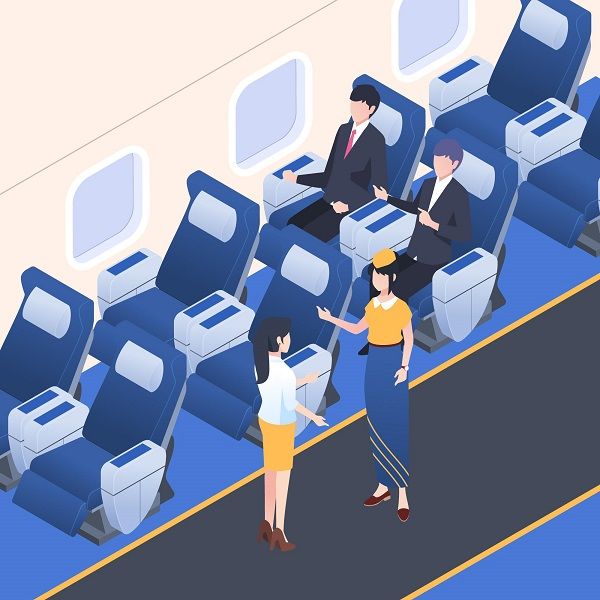 Seating
Seating size is smaller in comparison to first class but larger in comparison to economy class. So there is enough space to stretch out and relax. Moreover, it offers a recliner, a fully flat, cabin, and angled lie-flat seats. There is more legroom in Business Class seats. The business class passengers get a television screen. Further, there are four washrooms for a small number of passengers.
Price
Business Class seats are expensive. They are just triple the price of Economy Class, but cheaper than First Class. The departure airport has dedicated business class check-in counters, which are less crowded.
Lounge Services
Also, it gives you access to the airport lounge, which you could use to relax and work before you enter the flight. However, the quality of the lounge differs on account of the airline you are boarding and the airport terminal from where you are departing.
Meal
When it comes to meals, the menu contains more options. Generally, workstations are used for producing tray seats for passengers.
Priority Check-in
A priority check-in facility is available for the luggage of business class passengers. This means they will come first upon arrival. And for the same flight, business class passengers get more frequent flyer miles.
Flyer Programs
Business Class passengers get a number of benefits in the frequent flyer programs. They are eligible for upgrades. Also, free flight changes and cancellations are allowed for them.
Do you know?
Qantas was the first airline that offered separate cabins, business class, in the year 1979. Other airline companies adopted this concept. Hence, 3-class service on the long-haul flight has become a practice since then.
Also Read: Difference Between Import and Export
Key Differences Between Economy Class and Business Class
Economy Class is the basic class in aeroplane travel. It is best for budget-friendly customers. That allows one to travel long distances at a minimum price. On the other hand, there is Business Class, which is a noticeable upgrade over the economy one. It does not just offer comfortable seating and attentive services but also meals cooked by a star chef.
Generally, a multi-course meal is served in a business class. However, for economy-class passengers, only a single-tray meal is offered.
The price of the business class is almost three times more than the economy class. However, there are a number of privileges associated with business class tickets,
Economy Class customers have to board flights from a crowded queue. On the other hand, there is a separate counter for Business Class to board flights that is less crowded.
Business class passengers are allowed to bring more luggage than economy class passengers.
Business Class seats are wider. Also, it can be extended, and one can lie down flat on the seat. But seating in the economy class is the narrowest of all. Also, due to its minimum price, it is usually crowded.
Conclusion
Nowadays, all the airlines offer the economy class. It is the best option for short flights. For travellers, who go with affordability, economy-class tickets are the best for you. However, business class is the right alternative if you are looking for a comfortable or pleasant journey.