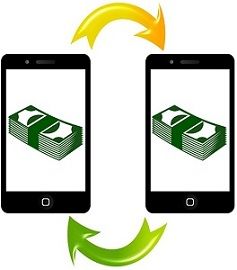 Do you want to transfer funds? There are many modes to transfer funds electronically, which are safe and convenient at the same time. Such modes are NEFT, RTGS, and IMPS which help you in transferring money instantly, irrespective of the bank account, i.e. same bank or different bank. While NEFT (National Electronic Fund Transfer) settles the transaction in batches, in RTGS (Real Time Gross Settlement) the settlement of the transaction is based on real time.
IMPS (Immediate Payment System) is one such system, which is still finding its feet. It is used to transfer money via smartphones. As there is no minimum transfer cap, in both NEFT and IMPS, people find it hard to identify which one is better. So, if you are also a novice to transfer funds, take a look at this article to know which system suits you, in a perfect way.
Content: NEFT Vs IMPS
Comparison Chart
| Basis for Comparison | NEFT | IMPS |
| --- | --- | --- |
| Meaning | NEFT is a payment system, which enables nation-wide electronic transfer of funds, in near real time basis. | IMPS is an instant inter-bank money transfer system, that allows the remitter to transfer funds by using smart phones. |
| Operates on | Batches | Real Time |
| Availability | Only on working hours in a day | 24×7 throughout the year |
| Transaction limit | No limit | 2 lakhs |
| Settlement cycle | 12 settlements in a working day. | Continuous settlement |
| Speed | Comparatively slow | Fast |
| Category | Electronic Banking | Mobile Banking |
Definition of NEFT
National Electronic Funds Transfer, abbreviated as NEFT was evolved in the year 2005 as an improved version of Special Electronic Fund Transfer (SEFT). It is a country-wide fund transfer system, based on Deferred Net Settlement (DNS), where transactions are concluded in hourly batches. Hence, the transfer of money from one account to another is settled in the near real-time basis; wherein each batch facilitates settlement of many transactions in one go. The sender is required to enter receiver details to proceed NEFT transaction, like name, account number, bank name, IFSC code, etc.
In this payment system, only those bank branches can participate which are NEFT-enabled. So, any individual, firm or company can transfer funds electronically from any bank branch to another bank branch, which are a part of NEFT funds transfer network.
Further, not only those who maintain an account with the bank can transfer funds through NEFT but walk in customers (customers who do not have a bank account) are also allowed to transfer funds using this scheme by simply depositing cash at NEFT enabled branches and instructing bank to transfer funds through NEFT. Such cash remittances are allowed up to INR 50,000 per transaction.
Definition of IMPS
IMPS or Immediate Payment Service is a mobile payment system which enables real-time 24X7 inter-bank transfer of funds, through smartphones. It is an effective technique which facilitates a safe and economical transfer of money online, within the country using mobile, internet and ATM.
The scheme was introduced in the year 2010. National Payment Corporation of India (NPCI) provides this facility through its National Financial Switch (NFS).
The service allows you to access your bank account through mobile and transfer funds easily. And to do so, the remitter and beneficiary both need to be registered with the mobile banking service of the Bank and get Mobile Money Identifier (MMID) – a code comprising of seven digits issued by the bank to the customer on registration. Bank account number, mobile number, MMID, and IFSC code are certain details of the beneficiary which are mandatory, to complete IMPS transaction.

Key Differences Between NEFT and IMPS
The difference between NEFT and IMPS can be drawn clearly on the following grounds:
NEFT is an electronic payment system, which enables nation-wide electronic transfer of funds, in near real time basis. IMPS is an instant interbank money transfer system that allows the remitter to transfer funds by using smartphones.
NEFT operates in hourly batches, where the transactions are not settled at the same moment rather the processing takes some time. On the other hand, IMPS transfers money from one account to another on a real-time basis at any time of the day.
NEFT is available only in working hours, i.e. 8 AM to 7 PM on all working days, except 2nd and 4th Saturday. Conversely, the availability of IMPS is 24X7 – round the clock.
In NEFT transactions there is no minimum or maximum limit, but for cash remittances and remittances to Nepal, the ceiling limit is up to INR 50,000 per transaction. On the contrary, in the case of IMPS, there is no minimum limit but maximum transfer per transaction is allowed up to INR 200,000.
In NEFT transactions there are total 12 settlement cycles in a working day. As opposed to IMPS, settlement occurs continuously.
When it comes to speed, IMPS is faster than NEFT, as the former credits, the recipients account in few seconds.
NEFT falls under the category of electronic banking, whereas IMPS is covered under mobile banking.
Conclusion
A few decades ago, transfer of funds to any other person was so difficult, as it takes a lot of time and people have to wait in queue for hours just to transfer some penny. But with the emergence of these systems, the transfer of funds became so easy that people appreciate and advocate such change in the banking system.
In both the system of payments, transaction charges are borne by the sender of the funds. Further, such charges may vary, as per the respective slab. So, both the money transfer schemes have their advantages, which you can choose as per your convenience.