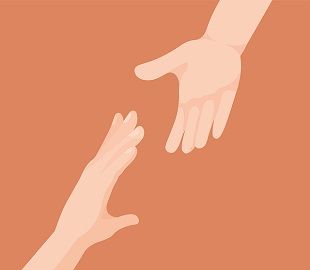 A non-profit organization is an organization which is not commercially motivated. This means that it operates to promote the public good. Whereas, a not-for-profit organization is one that works for the welfare of the society or its members.
Profit is the primary motive for most organizations. But, not every organization works for profit. Some organizations work with the aim of rendering services to their members and the public as a whole. These are charitable institutions, religious organizations, clubs, hospitals, trade unions, foundations, welfare societies and so on.
Non-Profit Organizations and Not for Profit Organizations sound similar. But they are different. Both the organizations do not operate with the aim of making a profit. However, the income they generate from the business help in sustaining their mission.
While a non-profit organization return the additional income earned to the organization. Not for Profit organizations generally pay remuneration to the members who work for the organization, from the income generated.
In this post, we will talk about the differences between non-profit and not for profit organizations.
Content: Non-Profit Vs Not-for-Profit Organization
Comparison Chart
| Basis for Comparison | Non-Profit Organization | Not-for-Profit Organization |
| --- | --- | --- |
| Meaning | Non-Profit Organizations are set up for a public or mutual benefit, apart from generating profit for owners or investors. | Any organization which does not work for making a profit is a Not-for-Profit Organization. |
| Profit | It operates as a business enterprise and it aims to generate profit. But the profit is reinvested for the cause for which it is formed. | It is formed for specific purposes and does not aim to make a profit. |
| Objective | To provide social service and advance public welfare. | To work for the welfare of the society or its members. |
| Separate legal entity | Yes | No |
| Operated by | Employees and Volunteers | Volunteers |
| Compensation to workers | Volunteers and Employees of NPO get their compensation for the services they provide. It is in the form of remuneration or stipend, for the out of pocket expenses, discounts on services etc. | Volunteers get their compensation, from the fundraised. |
| Example | UNICEF, American Red Cross Society, Wikipedia | Clubs, Trade Organizations, Religious Trusts, Welfare societies, etc. |
What is a Non-Profit Organization?
A non-profit organization is a form of organization that serves the public good. It has a separate legal identity. Also, they accept donations. Because they are set up for charitable causes, they get the benefit of tax exemption. These organizations are dedicated to promoting the public good and use all their resources for charitable purposes only.
These organizations avoid the distribution of profit, except for the expansion of the organization. They have to publicly disclose financial and operating information. With this information, the donors will get an idea of – how their funds are invested.
Non-Profit Organizations can be established for any legal purpose be it:
Educational
Religious
Charitable
Scientific
Literary
The organization may accumulate profits in a financial year. However, it should reinvest the profits into its primary objective. That means it should not distribute profits to the members, owners, founders, or promoters. In short, these organizations are not mainly influenced by commercial goals and considerations.
The non-profit sector is the third sector that comprises private, voluntary and non-profit organizations and associations.

Purposes of Formation of Non-Profit Organization
The missions of different NPOs are different. Here, we will discuss the various purposes of the formation of a Non-Profit Organization:
Spread high-quality education to encourage equitable and sustainable living
Help in building a better future for members of a specific society or citizens of a country
Reducing poverty and social injustice, and at the same time promoting strong democratic values.
Stopping crime against women.
Helping weaker sections of the society.
Example
Silicon Valley Community Foundation: Nicole Taylor is the founder of this foundation. It is formed in the year 2007 and its headquarters are in San Jose, California, USA.
Ford Foundation: Edsel and Henry Ford founded this organization in the year 1936. Headquarters of the Ford foundation are in NYC, New York, USA.
Howard Hughes Medical Institute: Howard Hughes is the founder of this organization. It is based in Chevy Chase, Maryland, USA. It is set up in the year1953.
Bill & Melinda Gates Foundation: Bill and Melinda Gates founded it in the year 2000. Its headquarters is in Seattle, Washington, USA. It is the largest non-profit organization in the world.
APJ Abdul Kalam Foundation: It was started in 2015 in the memory of Hon'ble Dr Abdul Kalam Azad. It is based in Rameswaram.
What is Not-for-Profit Organization?
Organizations which do not earn profit for their owners from the funds collected by providing services is a not-for-profit-organization. Owners of such organizations include some charitable organizations or non-profit corporations.
Because these organizations are not operating for profit, the fees for rendering services are lower in comparison to for-profit organizations. This means that the fees charged for the same service by an organization which works for profit will be more. Also, the income generated from the fees collected is plowed back for its primary purpose. These organizations exist in both the public and private sectors.
How do Not-for-Profit organizations generate income?
Income is generated through:
Subscription
Membership Fees
Donations
Government Grants
Entrance Fees
Sale of Scrap or Assets
Do they earn a profit?
They do earn profits, i.e. when their revenues are more than the expenses in an accounting year. Receipt of money in the form of donations or through business operations is utilized for running the organization.
They exist to serve the goals of their members. This implies, that these organizations are founded with the objective of promoting commerce, art, science, religion or charity. In short, they are formed for the welfare of the society and are established as charitable organizations, with a service motive.
The provision of service is either to a specific group or to the public at large. Besides, some not-for-profit organizations are also set up to provide social activities. So, the aim is not to make a profit. However, the organization has the potential to earn profit.
They aim to spend their income on the promotion of objectives. It prohibits dividend payments to the members.

Example
Azim Premji Foundation. Its founder is Azim Premji in the year 2001. Its headquarters are in Bengaluru, India.
Key Differences Between Non-Profit and Not-for-Profit Organizations
The pointers given below will explain the difference between non-profit and not-for-profit organizations:
A non-profit organization is one that is dedicated to a social or welfare cause. But, a not-for-profit organization is one that works for a social cause. All the money be it from the revenue earned from operations or donated by people, must be used in pursuing the objectives of the firm and meeting operational costs.
The advancement of public welfare is the main motive of Non-Profit organizations. As against, a not-for-profit organization aims to fulfil the objectives of its owners, who are its contributors.
Non-Profit organizations is a separate legal entities. Whereas, a not-for-profit organization is not a separate legal entity.
Non-Profit Organizations operate like a business enterprise and it aims to generate profit. However, the profit earned is not distributed to any of the members. Conversely, the formation of Not-for-profit organizations is for specific purposes. Also, they do not aim to make a profit.
Non-Profit organizations consist of employees who are paid out of the profits that the business earns. In contrast, volunteers operate the not-for-profit organization.
The volunteers and employees who work in a non-profit organization get their money from the services they render. It means their compensation paid to them is not out of fundraising. But, not-for-profit organizations get that opportunity to benefit from the fundraising efforts of the organization.
Conclusion
Above all, there are some organizations which work to serve, help or support the weaker sections of the society. Further, they comprise members who work selflessly to promote the cause. The cause may range from feeding the underprivileged to educating the illiterate, from saving lives to conserving of environment. The management of these organizations is in the hands of a group of persons. We call such a group a managing committee.