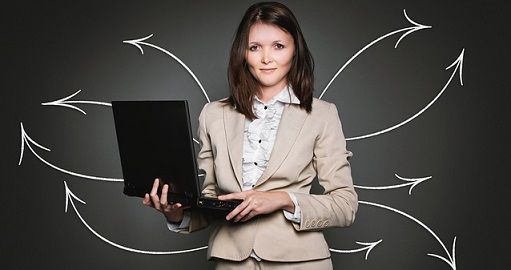 One of the most crucial decision in a person's life is to choose the right career for him/her. A career can be understood as the occupation, which an individual undertakes throughout his life, and includes all the steps taken for growth. The life pattern of a person is defined by the career he/she opts.
The term 'career' is often misconstrued as 'profession', but there is a fine line of differences between the two. A profession is an occupation, usually paid, which requires a person to undergo prolonged training from a particular university, institute, or under an expert.
This article might help you in understanding, how the term profession differs from career and which one is superior.
Content: Profession Vs Career
Comparison Chart
| Basis for Comparison | Profession | Career |
| --- | --- | --- |
| Meaning | Profession refers to an activity, in which a person applies his/her specialized knowledge and skill, in the occupation. | Career defines a persons worklife, as in the jobs, work profiles, salary, growth and development opportunities, etc. |
| Occupation | Profession itself is an occupation | Business, Profession or Employment |
| Based on | Education and training | Ambition |
| Orientation | Service oriented | Growth oriented |
| Code of Conduct | It has a code of conduct. | No such code of conduct. |
Definition of Profession
By the term 'Profession', we mean a type of economic activity, which a person undertakes only if he/she has the required knowledge, skills and has undergone training for a specified period. The person who carries out profession is called a professional, such as doctors are engaged in a medical profession, advocates in legal profession and engineers in a technical profession, etc.
One can acquire the required skills and knowledge set from the college, university or institute specifically dedicated to the course in this regard. Further, some courses require expert training, to become professional in a particular field. They are governed by a professional body, which also lays down the guidelines or code of conduct required to be followed by all the members.
Professionals who work on their own and not under any person and charges a fee for the services rendered to the clients, as a consideration, called as "Practicing professionals".
Definition of Career
We define the term 'career' as all the roles which a person takes on during his lifespan, such as education, training, jobs, work profiles, work experience and so forth. It is the result of the decisions one takes in his life, which influences the educational, professional, personal and social endeavours. It determines a person's orientation, commitment to work and willingness to grow and develop.
Career is a journey of learning and work, which is different for different individuals. It is the sequence of occupations and work profiles, i.e. jobs that a person carries out, responsibilities undertaken, movement and transition between the jobs and the sense of satisfaction derived from working with the organization. It is not concerned with one organization, but with all the organisations in which a person worked throughout his life.
As different people have different career goals, the measurement of their success in career will also be different, meaning that for some people salary, position and frequency of promotion, will be called a success, while for some, it can be the happiness and satisfaction, they get from undertaking what they like.

Key Differences Between Profession and Career
The difference between profession and career, are given hereunder:
The profession can be understood as a type of occupation which requires formal qualification and prolonged training. On the other hand, career refers to the sequence of related employments which a person takes on, in his life, which includes jobs held, titles earned, projects accomplished, etc.
The profession is an occupation. Conversely, career includes occupation, in the sense that it entails the number of occupations and other roles, which a person undertakes throughout his life. So, a person can make the career as an entrepreneur, or as a doctor, or can work for an organization.
The profession undertaken by a person will be based on his education and the training imparted, but a person's career depends on his ambition in life.
The profession is a service-oriented occupation, as rendering service is their primary aim, though they get a fee for it, they cannot exploit people, for providing their knowledge. On the other hand, career is growth-oriented, people seek opportunities to excel in their career, to get better pay and a good position.
Every profession has some guidelines or code of conduct, which are framed by the regulating body. On the other hand, there is no defined set of guidelines for a career, i.e. a person is free to choose his career and pursue it.
Conclusion
Career and profession both are long-term endeavours of life. While career encompasses all the jobs, business or any other type of work performed by an individual during his life, the profession is an occupation for which a person should have good knowledge and expertise, to provide services to others.