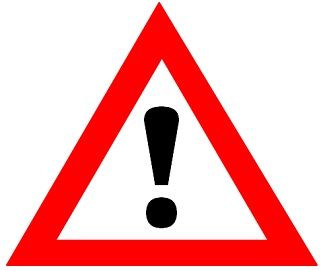 We dwell in a world, which is completely uncertain. There is end number of factors that have the capability of endangering our physical, moral or financial health which always surrounds us and they are beyond our control. You might have encountered, tragic deaths or causalities, loss of property and life due to natural calamities or human-made disaster. These forces ultimately pose a risk to human life or wealth or nature. The term 'risk' refers to the chance of loss due to a particular activity or inactivity.
Most people use the words risk and hazard synonymously, but 'hazard' implies something that can actually cause danger. So, before you use these words interchangeably, you should know the fundamental differences between risk and hazard.
Content: Risk Vs Hazard
Comparison Chart
| Basis for Comparison | Risk | Hazard |
| --- | --- | --- |
| Meaning | Risk refers to a situation which is exposed to harm, danger or loss. | Hazard is defined as something that can cause harm, loss or danger. |
| What is it? | Potential of harm | Potential source of harm |
| Represents | Probability | Physical object, situation or setting |
| Expression | It can be expressed in degrees. | It cannot be expressed in degrees. |
Definition of Risk
The term 'risk' is used to mean the chance of gaining or losing something worthy such as health, wealth, name, environment, etc. It is the probability of occurrence of an undesirable or adverse event, although not necessarily so, caused by a particular activity of inactivity. Therefore, the risk is the result of the probability of an event and its outcomes.
In finer terms, risk is the likelihood of quantifiable loss, damage, injury, liability or any other negative outcome, resulting from internal or external exposure, which can be mitigated through preventive action. It is originated from different situations and can be of various types:
Dynamic Risk: Also known as speculative risk, it is a situation wherein there is a possibility of both profit or loss.
Static Risk: A situation in which the probability of profit is nil, and there is the only possibility of loss or no loss, is called as pure risk or static risk.
Fundamental Risk: The type of risk which affects a large group of people or the economy as a whole, such as natural calamities or inflation.
Particular Risk: The risk that adversely affects individuals not the whole economy, e.g. accident, theft, etc.
Subjective Risk: Subjective risk refers to the risk that depends on an individual's mental state at a particular time.
Objective Risk: The relative difference of actual loss from the anticipated loss is called objective risk.
Financial Risk: The risk whose result can be measured in monetary terms.
Non-financial Risk: It is one, whose measurement in monetary terms is not possible.
Definition of Hazard
By hazard, we mean those elements which can affect the consequence. These do not themselves cause harm or loss; rather they have the potential to cause harm. Hazards have the capability to create or increase the effect of danger. It is the agent; that poses a threat to people, property, environment, etc.
In short, it is the set of conditions, which when combined with other conditions of the environment, can result in loss, damage, liability or any other negative consequence. There are three types of hazards, discussed as under:
Physical Hazard: The hazard which is concerned with the physical condition that adds to the chances of loss.
Moral Hazard: Moral hazard deals with the human characteristics which have the potential to affect the outcome. These can be disloyalty or biases; that raises the probability of loss.
Morale Hazard: Morale hazard indicates an insured person's attitude towards his/her belongings. It is the carelessness, which arises due to the presence of insurance.
Key Differences Between Risk and Hazard
The following points are substantial so far as the difference between risk and hazard is concerned:
The term risk is described as a situation susceptible to harm, damage or loss. On the other hand, hazard implies something which is a root to harm, danger or loss.
Risk indicates an anticipation of harm, whereas hazard denotes the anticipated cause of harm.
The risk is nothing but the probability that an action or inaction can pose life, property or any other thing to danger. Conversely, hazard pertains to the physical object, situation or setting, which poses a threat to life, property or any other thing.
One can easily measure the risk of something in degrees, high or low. However, to measure a hazard in degrees is not at all possible.
Conclusion
Therefore, it would not be wrong to say; that risk is likelihood while hazard is the likely outcome. Both are different and should not be confused. While risk has both positive and negative consequences, i.e. it may or may not result in a loss, because risk might turn out as gain. On the other hand, hazard only results in adverse effects.