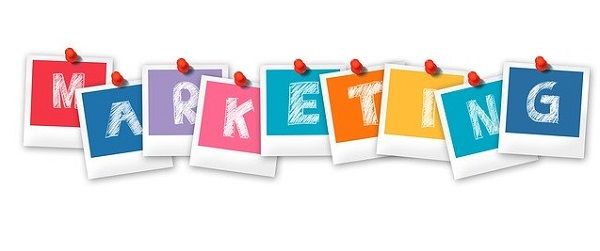 Transactional Marketing is amongst the different marketing strategies that emphasize maximizing the sales volume and revenue of the firm. On the other hand, Relationship Marketing is concerned with building long term relationships with customers.
At present, the biggest challenge for a company is not just to attract customers, but also to retain them for the long term, so as to gain new customers from the existing ones. Basically there are two marketing strategies which are being used by the firms for years to make sales, these are – Transactional Marketing and Relationship Marketing.
The basic difference between these two is that transactional marketing focuses on product features, relationship marketing gives emphasis to product benefits to the consumers.
Content: Transactional Vs Relationship Marketing
Comparison Chart
| Basis for Comparison | Transactional Marketing | Relationship Marketing |
| --- | --- | --- |
| Meaning | Transactional Marketing is a marketing strategy used by the firms to target customers so as to make one-off sale transactions. | Relationship Marketing is a form of marketing whose primary aim is to retain and satisfy customers, by providing value to customers. |
| Time Orientation | Short term | Long term |
| Customer Contact | Low | Frequent |
| Stresses on | Gaining new customers | Customer Retention |
| Objective | To make the sale or get the order. | To become the sole or preferred supplier in the market. |
| Centers on | Undertaking transaction | Building trust |
| Nature of Relationship | Short and Intermittent | Long and Strong |
| Customer Commitment | Low | High |
Definition of Transactional Marketing
Transactional Marketing refers to the type of marketing strategy, which promotes a single "point of sale" transactions. It stresses on increasing the overall quantity of individual sales over a period of time.
In this, the firm concentrates on providing customers with those products and services which are best in terms of quality and also meet the needs of the customer effectively, at a price which is profitable yet competitive, while incorporating a good supply chain management system, and promoting them in different ways.
One of the commonly used components of transactional marketing is to offer rewards to encourage one-time purchase, such as discounts and coupons, cashback offers, buy one get one free, etc. Further, its main aim is customer acquisition and one-off sales. This may include aggressive sales tactics used by the firms such as Limited time offer, Call now, Festive Season Sale, etc.
Sale of movie tickets, railway tickets, online sale, sale at malls, etc. are some of the examples of transactional marketing.
Definition of Relationship Marketing
Relationship Marketing as the name suggests is a marketing process which concentrates on building a deeper, stronger and healthier connection with the customers, which results in customer loyalty, frequent interaction and long term engagement. It is all about building and maintaining long term relationships with customers.
The relationship marketing is a marketing arrangement whereby the buyer and seller both are interested in undertaking a satisfying exchange, i.e. value for money.
The approach is to go beyond the post-purchase exchange process so as build a healthy contact with the customers, by offering customized service, and using the experience for creating stronger connections.
It focuses mainly on customer retention and satisfaction leading to long term relationship with the customers and repeated sales. There are instances when the customers stop buying products offered by a specific company due to their bad customer services. All a company needs to do is to simplify and modernize its internal processes to satisfy the service needs of the customers.
Sale of cars, electronic items, software, etc. are some of the examples of relationship marketing.

Key Differences Between Transactional and Relationship Marketing
The points given below are substantial so far as the difference between transactional and relationship marketing is concerned:
Transactional Marketing is based on a single sale formula, which involves increasing sales by way of mass marketing and product promotion. On the contrary, relationship marketing encourages customer loyalty by offering ideal products and services. It aims at improving the way of doing business periodically so as to maximize the value of a relationship with customers. This is done by refining internal operations.
Transactional Marketing is geared towards short term benefits, i.e. to make sales by focussing mainly on the price and maximizing the profit. As against when a company uses relationship marketing approach, it concentrates on brand loyalty, as well as it focuses on developing strong and long-lasting ties with the customers, clients, partners and businesses which can influence the business directly or indirectly.
In transactional marketing, customer contact or interaction is very less, whereas in relationship marketing the customer interaction is frequent.
Transactional Marketing stresses on increasing the efficiency and overall quantity of individual sales, whereas relationship marketing is more about building a long-lasting relationship with the customers.
Relationship marketing is all about developing strong ties with the customers by providing them with the information which they require and are interested in, through open communication. As against, transactional marketing emphasizes on point of sale transactions, which aims at maximizing efficiency and volume of individual sales.
Transactional marketing aims at making sales or getting the order. On the contrary, relationship marketing aims at becoming the sole or preferred supplier in the market.
When it comes to the nature of the relationship between the buyer and seller, it is short and intermittent in the case of transactional marketing, whereas in case of relationship marketing, the relationship is long and strong as well.
Transactional Marketing leads to a low customer commitment. Conversely, Relationship Marketing results in high customer commitment.
Conclusion
As we have discussed both the marketing approaches are important for the business entities and must exist side by side, so as to increase the audience base. However, relationship marketing is capable of yielding better results in comparison to transactional marketing.