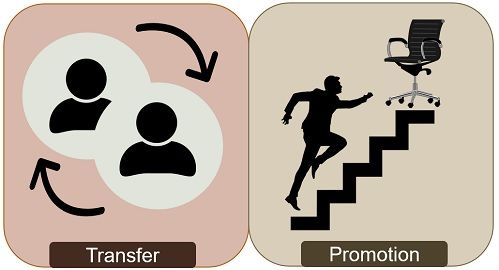 Promotion is an upward movement on the organizational ladder. It involves shifting an employee from a lower designation to a higher designation. On taking charge of the higher position, the employee will have greater authority, status, responsibilities, and so forth. And at the same time, he will get better remuneration and emoluments.
But, the transfer is a lateral move on the organizational ladder. It involves shifting an employee from one place to another, like one branch or department to another. This does not involve a change in position, job responsibility and remuneration.
Both transfer and promotion are a part of internal mobility within the organization. Companies adopt this procedure to maintain its effectiveness. Also, it aims at utilizing the human resources of the organization in the best manner. In this context, we have discussed the difference between transfer and promotion.
Content: Transfer Vs Promotion
Comparison Chart
| Basis for Comparison | Transfer | Promotion |
| --- | --- | --- |
| Meaning | Transfer means shifting of an employee from one place to another. | Promotion means shifting of an employee from a lower post to a higher post. |
| Effect | No change in rank, responsibility and salary. | Results in increase in rank, responsibility and salary. |
| Movement of employee | Horizontal movement of the employee. | Vertical movement of the employee. |
| Type of matter or decision | Routine administrative matter | Thoughtful managerial decision |
What is Transfer?
Transfer implies the horizontal movement of an employee within the organization but to a different department, section, shift or branch. But, the position and pay remain the same. It aims at making adjustments in the work, place and employee.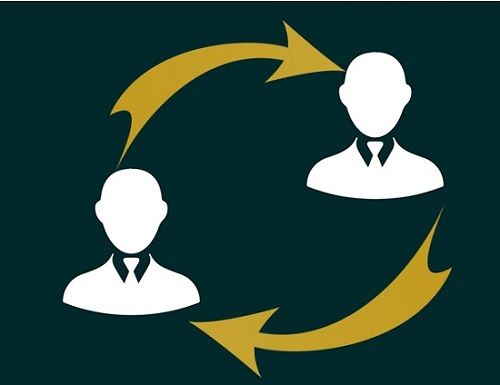 Moreover, the transfer may also be caused by promotion, demotion, organizational restructuring, or administrative reasons. In addition, it can be temporary or permanent. Temporary transfers are a result of:
Temporary Absenteeism
Shifts in workload
Vacations
Vacancies need the special skill of the transferred employee.
Ill health
Conditions that initiate Transfer Situations
Employees may initiate the transfer by requesting it from the management. In this request, the employee seeks his/her preference and benefits. Employee look for transfer for multiple reasons. These reasons are:

Greater convenience
Work location nearby home
Personal Enrichment
Working hours flexibility
Greater satisfaction and
Offering greater advancement possibilities.

Organizations can also initiate the transfer as a need to conduct operations in a more effective way. They also use it as a solution to human relations problems. Besides, employers may also look for transfer when an employee is no longer needed. They also do so to identify a better fit for the employee within the firm.
Purpose of Transfer
Meeting organizational requirements such as a change in production volume, change in technology, market fluctuations, etc.
Adjusting workforce. That means units with a large workforce can transfer their personnel to the unit with a shortage of workforce.
Ensuring effective utilization of workforce.
Penalizing employees
Approving employee's request for transfer. Employees may find better opportunities, convenience, interest and saving of time in the transfer. That is why they request it.
Increasing the productivity of an individual from one job to another often prevents monotony.
Correcting the wrong initial placement.
Increasing or decreasing volume of activity.
Matching the health and age of employees with job requirements.
Also Read: Difference Between Motivation and Morale
What is Promotion?
Promotion refers to the movement of an employee to a higher post in the organizational hierarchy. As the employee holds the new position, he/she may find a hike in salary, higher status and responsibility. Just like a transfer, promotion can also be temporary or permanent, depending upon organizational needs.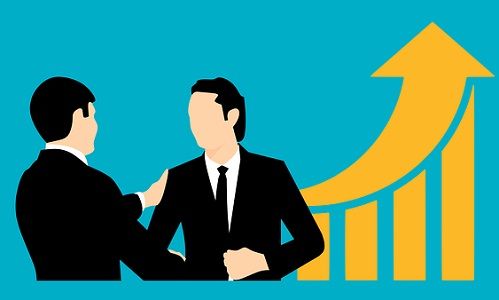 It maintains the effectiveness of the organization by boosting employee morale and a positive attitude towards the organization.
Note: Promotion must be fair, and it should be based on the merit of the employees. It is the reward for hard work and performance. For getting a promotion, the employee must meet the necessary qualifications and hiring criteria.
Characteristics of Promotion
Recognition of a job performed by the employee.
A tool for retaining and rewarding an employee for the completed years of service to the company.
It increases individual and organizational effectiveness.
It builds loyalty, morale and a sense of belongingness.
Purposes of Promotion
Recognizing and rewarding the work and efforts of the incumbent.
Attracting and retaining competent personnel.
Bringing enthusiasm to employees.
Developing a competitive spirit in the workforce.
Encouraging employees to increase their productivity.
Inculcating a sense of belongingness in employees.
Boosting morale in the workplace.
Filling up vacancies from within the organization.
Increasing job satisfaction
Basis of Promotion
Seniority-based Promotion: It is determined as per the relative length of service of the employee in the organization, depending upon the current continuous employment.
Merit-based Promotion: It depends on the work performance of an employee considering the requirements of the job.
Merit-cum-Seniority based Promotion: It is a basis of promotion in many organizations. Further, the promotion on this basis with differentiating emphasis on merit and seniority is depicted below:
Also Read: Difference Between Reward and Incentive
Key Differences Between Transfer and Promotion
Promotion is the moving up of the employee on the organizational ladder. In this, the employee has to take charge of a position having more responsibilities and duties or requiring more skills. On the other hand, the transfer is a process of shifting employees to those departments or units where they are likely to perform more effectively.
Transfer does not result in a change in responsibility, designation, pay or status. As against, promotion results in an increase in rank, responsibility and remuneration.
The transfer involves horizontal movement of the employee, i.e. from one department, section, plant or branch to another one.
As against, promotion involves vertical movement of the employee, i.e. from a lower position to a higher one.
While the transfer is a routine administrative matter, promotion is a thoughtful managerial decision.
Types of Transfer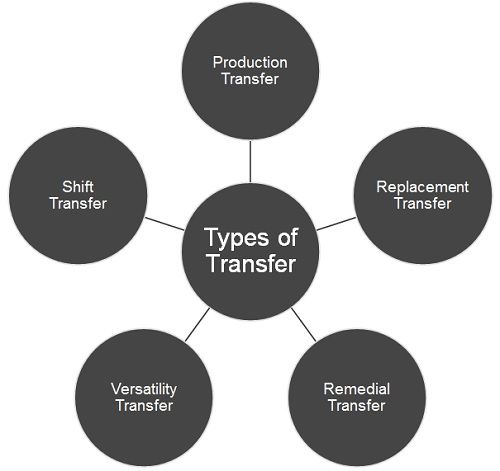 Production Transfer
Transfer of employees from one department or plant where there is a surplus of labour to another plant or department having a shortage of labour. These aim at stabilizing employment in the organization. Also, it aims at preventing lay-offs.
Replacement Transfer
Just like production transfers, these transfers also intend to prevent lay off, particularly of senior employees. In such a transfer, a senior employee replaces a new one to prevent the lay-off of a senior employee.
Remedial Transfer
Transfers occuring as a result of remedy to a situation are remedial transfers. These occur when the primary placement of the employee is faulty. It also occurs when the employee is unable to work cooperatively with supervisors or other co-workers in the same department. Hence, the company transfers him to a suitable job where he could get along well.
Versatility Transfer
Such transfers intend to make employees more versatile and competent. This is to ensure that the employee has a broad spectrum of experience in all kinds of work. Also, it facilitates the learning of various skills.
Shift Transfer
Industrial establishments or plants operate on shift by shift basis. In these cases, the transfer of employees from one shift to another on the same work takes place. Such transfers occur on a rotational basis.
Types of Promotion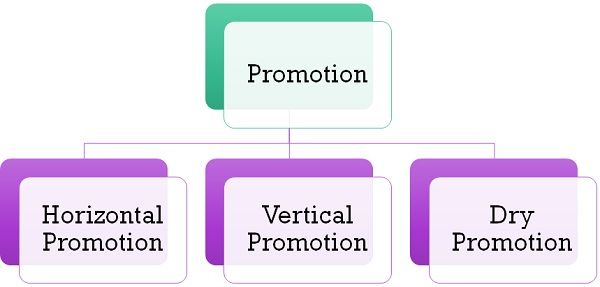 Horizontal Promotion:
It results in increased responsibilities, salary and change in position/designation. But, the employee does not shift the job classification.
Vertical Promotion:
In this, the employee takes charge of a higher level of position in the organizational hierarchy. This involves increased pay, status and responsibilities.
Dry Promotion:
Such a promotion involves an increase in responsibilities and status. But, there is no increase in pay.
Conclusion
All in all, transfer implies a process in which an employee moves from one job to another. In this, there is no change in salary, status and responsibilities. Unlike, promotion is the process of advancement of an employee to a position having higher responsibilities, skills, authorities and duties. Also, it results in better status, pay and perks.