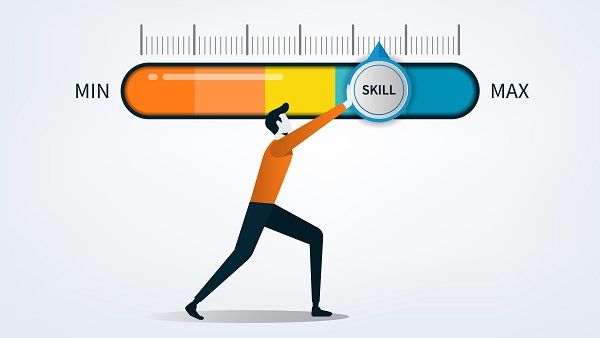 While upskilling means learning new skills to perform the current job better. Reskilling is training to develop a new skill set for a different position.
The working world is changing, so the workforce must be more agile to compete in the race. When the demand for new skills soars, these two tools enable the company to remain competitive by developing such skills in the workforce.
The difference between reskilling and upskilling lies in the objective of training. Upskilling aims at imparting new skills to employees to optimize their performance. Reskilling is undertaken to train employees to adapt to different posts within the company.
Content: Upskilling Vs Reskilling
Comparison Chart
| Basis for Comparison | Upskilling | Reskilling |
| --- | --- | --- |
| Meaning | Upskilling is a practice of learning skills for performing the current job in a better way. | Reskilling is a practice of learning completely new skills to take in a better position within the organization. |
| Skills | Related to the current job role | Not related to the current job role |
| Facilitated through | Job shadowing other employees and undergoing courses. | Training programs like online learning, classroom training and microlearning. |
| Helps | Employees in exploring new opportunities in their careers and develop new skills for their professional growth. | Organization in retaining talented employees |
| Meant for | Closing skill gaps | Training employees with adjacent skills which are required in future. |
| Designed to | Lead people in their career path. | Make the employees ready for a change in position |
| Learning | Upward Trajectory | Lateral Trajectory |
What is Upskilling?
Upskilling involves training employees in the same occupation but in a new manner. It is a process in which an employee undertakes learning to broaden their existing skill set. In upskilling, the employee learns additional skills and new technologies to be more qualified to perform the current job in a better way.
This will improve the employee's performance in their current job role and also prepare for promotion.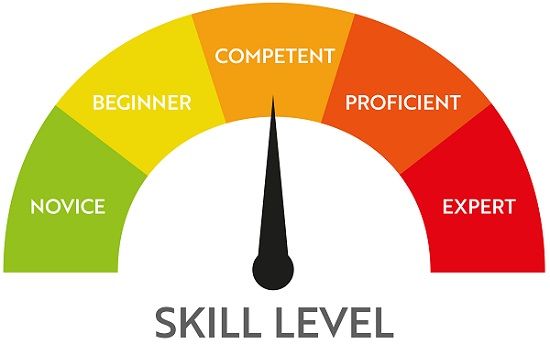 Eventually, this will advance their career journey. It is the expansion of the capabilities and employability of an individual so that they can fully participate in the dynamic economy. It also minimizes skill gaps. Hence, these skills help in adapting to the changing market conditions.
It is a trend at the workplace which imparts constant learning in employees through training programs and development opportunities.

Upskilling Techniques
Pursuing online courses
Mentoring and shadowing
Microlearning
Hands-on experience
When should we upskill ourselves?
Introduction of new technology
Keeping employees up to date with the latest industry trends.
Gaining new skills to perform the job effectively.
Why is Upskilling necessary?
Technology is upgrading rapidly, which requires companies and their workforce to add knowledge and skill sets to align with the changing technology. Further, technology has created end number of new possibilities which can be tapped only through an updated workforce.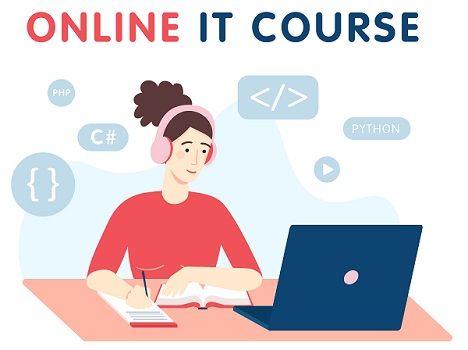 As the job requirements change, additional skills are required to perform the same work. Hence, companies are compelled to hire new people or fill the gap through upskilling.
Moreover, it helps the person to grow professionally in their career. Hence, it won't be wrong to say that employees who upskill themselves have higher chances to get more opportunities and better career options. It keeps the workforce in continuous learning to help them widen their career path.

Benefit to employees
Acquire competencies that complement an existing skillset.
New skills for a different area of expertise.
Become more confident with regard to their abilities
Increase in employability
Increases job security
Also Read: Difference Between Training and Internship

What is Reskilling?
Reskilling is nothing but professional recycling. It is when the employee learns a completely different and new skillset which are outside his existing skillset to take in a new role in his current organization. Such skills are either adjacent to their current job role, or they can be wholly different skills, i.e. unrelated to the current job role.
This usually happens when an employee's existing tasks and responsibilities turn out irrelevant because of the change in technology. It is a good strategy to move an employee up in the corporate ladder who fits best in another role.

It involves training those employees who have exhibited that they have the potential to learn in a completely new occupation. Companies go for reskilling because the employee is an asset to the company and has proven himself over the year. Also, he has good knowledge of the industry. However, to keep that employee, the organization needs to update their skills which align with the new system and capabilities.
Do you know?
Talent development professionals reported over 80% of a skill gap in their companies, while 78% anticipated a future skill gap.
Reskilling Techniques
Getting a degree or diploma
Pursuing a certification course
Advancing education in a different field or expertise.
When should the company reskill their employees?
To retain valuable and trustworthy employees.
Shifting workers from one sphere to another.
Filling positions with employees who are aware of the business model.
Why is Reskilling necessary?
The answer is advancement in technology is the driving force behind reskilling. Simply put, automation and artificial intelligence is the main reason for reskilling. Due to this, there are a number of jobs which became obsolete that are performed by humans initially. Even companies are forced to adopt these changes to be in line with the ever-changing trends.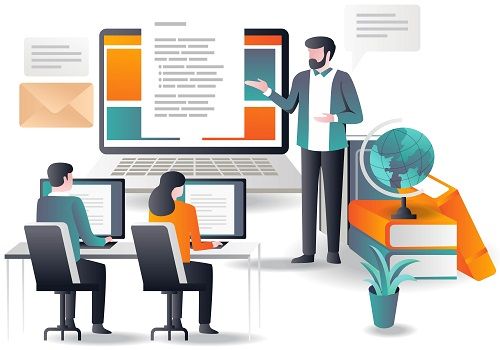 It facilitates the organizations to retain their valuable employees and reduce turnover. And this is possible by investing in employee growth.
So, companies go for reskilling their employees when they need to fill the hiring gap. However, employees may want to upskill when they are looking forward to changing their careers.

Benefits of Reskilling
To organization
Reduction in hiring and training cost
Retaining best employees
Helps in internal mobility
Boosts employees morale
Improve the company's reputation
To Employees
Role Diversity
Personal Growth
Stable employment
Learning new skills for career advancement
Also Read: Difference Between On-the-Job and Off-the-Job Training

Key Differences Between Upskilling and Reskilling
Upskilling is when an employee learns additional skills for performing his current job in a better way. In contrast, reskilling is when an employee learns a new skill set for performing a different and better job. In other words, it is replacing the outdated skills of the individual with new ones.
In upskilling, the skills learned are not related to the current job role. Conversely, in reskilling, the skills learned are related to their current job role.
While upskilling is facilitated through job shadowing other employees, micro-learning and undergoing certification courses. Conversely, reskilling is facilitated through training programs like online learning, classroom training and microlearning.
Upskilling helps in closing the skill gaps. Reskilling involves identifying and training employees with adjacent skills to hold a different position in future.
Upskilling means undergoing continuous learning and advancing your current career path. As against, reskilling is preparing for new skills which your present employer or company requires.
While upskilling helps employees explore new career opportunities and find better career options. Reskilling is all about retaining talented employees who can perform better in some other profile.
Upskilling has an upward trajectory, but reskilling has a lateral trajectory.
Conclusion
In a nutshell, the difference between upskilling and reskilling lies in the final outcome. Though their processes are the same, which helps the employees widen their knowledge base, they are different in terms of the type of skills learned, and the ultimate goal is learning. These have a direct impact on the employee's morale and productivity.