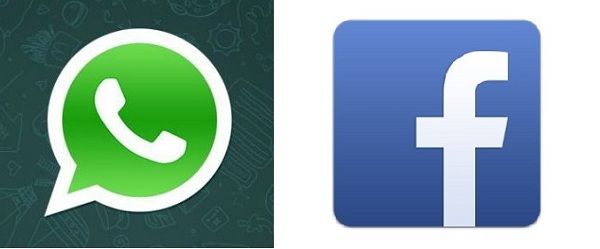 WhatsApp is an application, specially created for smartphones, which allows its users to perform fast messaging. Now, if we talk about Facebook, it is quite different, it allows its users to share and post their personal moments, feelings and emotions with their friends at the same time along with messaging.
In olden times when there are no means of communication, people either used to travel a million miles just to inform about a small thing or they have to send letters to their friends and relatives which consume a lot of time. With the advancement in technology, the means of communication have also been developed which gave a boost to the person's communication network. We all use WhatApp and Facebook so many times in a day, but have you ever noticed their differences?
There are so many, notable differences between Facebook and WhatsApp which we all know, but ignore them because we are busy in doing some stuff in either two. So, today we'll discuss them all in this article.
Content: WhatsApp Vs Facebook
Comparison Chart
| Basis for Comparison | WhatsApp | Facebook |
| --- | --- | --- |
| Meaning | WhatsApp is an application that permits user to enjoy texting service over the internet. | Facebook is an online website, that allows user to connect with a lot of people to build a social circle. |
| Created by | Brian Acton | Mark Zuckerberg |
| Released in | 2009 | 2004 |
| Features | The user can chat and call with their WhatApp contacts along with sharing videos, photos, audio and voice message. | The user can chat, make a call (both voice & video), play games online, news feed and updates, pages, groups, sharing stuff, etc. |
| Like and Comment option | No | Yes |
| Privacy option in profile picture | Nobody, My contacts, Everyone | Only me, Friends, Custom, Public |
| Phone Number | Must | Depends on the user's discretion. |
| Who can join you? | Only your phone contacts. | Anyone can join you by simply sending a friend request. |
| Need to log in | No | Yes |
About WhatsApp
WhatsApp is a smartphone application which provides fast messaging service to its users by using the internet. The application can be easily operated in various operating systems like Android, Windows, iOS, Blackberry OS, Symbian Tizen and others. It is not limited to text messages, but a user can share photos, videos, links, audio, voice messages, etc. with other WhatsApp users. Recently, WhatsApp calling has been started which also added to its popularity.
Moreover, the app allows group chat up to 100 members in a group along with individual chats. It can be operated on a tablet or Personal Computer too.
It is created by Brian Acton in the year 2009, which was later on purchased by Facebook, in 2014. The deal of acquisition was finalized for approximately US$ 22 billion.
For using this app service, a user needs to download the app and install it. Then they have to add their phone number and in this way they can start enjoying the app service. It is to be noted that you can chat with your phone book contacts because the app operates with a phone number.
About Facebook
Facebook is a website that helps the user to connect with numerous people at the same time. It allows the user to make their profile and add users on Facebook just by sending a friend request to them. In this way, anyone can develop their own social circle over the internet with the help of Facebook. The site helps to connect an individual with the rest of the world.
It is founded by Mark Zuckerberg with his four friends in 2004 when he was the student of Harvard University. At the start, the website was limited only to the university, but then with the passage of time, the serving area increased across the globe. Formerly, it was known by the name Thefacebook which after one year changed to Facebook.
The users can update status, upload photos, chat with friends through Facebook Messenger, play games, make video and voice calls, get news feed about their friends, share videos, etc. Further, users can create pages as well as like pages which they admire. They can also join communities, groups of their interest. Not only on the PCs and laptops, but it can also be operated on smartphones and tablets too with the help of the Facebook app. For using Facebook, a person has to sign up by giving his general information and then he will become an active user of Facebook.
Key Differences Between WhatsApp and Facebook
The following are the major differences between WhatsApp and Facebook:
WhatsApp is a famous instant messaging application. Facebook is the best social networking website made so far, where any person can expand its social circle.
WhatsApp is introduced by Brian Acton in 2009 while Facebook is launched by Mark Zuckerberg.
WhatsApp allows only your mobile contacts to join you whereas through Facebook even a person miles away from you can join you.
Facebook has like and comment options which are not there in WhatsApp.
In terms of security, Facebook is more has more privacy options as compared to WhatsApp.
WhatsApp uses a phone number as the priority for making ID. Conversely, in Facebook either an email id or a mobile number can help you to make your ID.
WhatsApp has no option of login or log out, but Facebook has the same.
Conclusion
There is no competition between the two as they both are the best at their place, i.e. WhatsApp for chatting and Facebook for connecting and sharing. Both played a catalytic role in reforming the means of communication. As we had discussed above that Facebook owns WhatsApp since Feb 2014. So, there is no conflict between the two as they are separate entities, and both are serving people in specific areas. There is no comparison between the two, but the differences do exist.