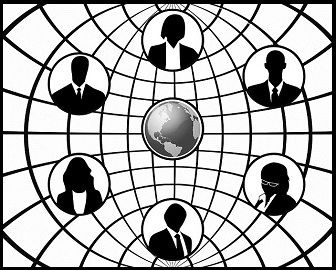 Wholesaler is a trader, who buys goods in bulk quantities and sell it in smaller ones. On the other hand, distributors are the reseller of products, which cover a specific area or market.
To make goods available to the final consumer, a manufacturer or producer should choose the best channel for distribution, as he cannot sell the goods directly to consumers. In this way, the supply chain of a company has a great role to play because it highly influences its marketing and promotional activities. The two most important links of supply chain management are wholesaler and distributor, as they ensure timely availability of merchandise to the end user. As these two links are interconnected, they are quite commonly confused for one another.
To know more differences between wholesaler and distributor, read the article presented below.
Content: Wholesaler Vs Distributor
Comparison Chart
| Basis for Comparison | Wholesaler | Distributor |
| --- | --- | --- |
| Meaning | A wholesaler implies a trader, who purchase goods in large quantities and sell them in relatively smaller units. | A distributor is someone who is engaged in supplying goods and services to various businesses and customers |
| Contract | Do not enter into contract with manufacturers. | Enter into contract with manufacturers. |
| Channel of distribution | Present in both two level and three level channel. | Present in three level channel only. |
| Serving area | Limited | Large |
| Customers | Retailers | Wholesalers, retailers and direct consumers. |
| Promotion | Do not involve in promotional activities. | Promotes product to increase sales. |
Definition of Wholesaler
The wholesaler can be understood as an intermediary entity that buys goods in large quantities and resells them to the retailer, with the sole aim of earning profit. He/She acts as a middle-person between a manufacturer and retailer. Due to direct buying from the manufacturer or producer of goods, wholesaler obtains products at low prices and sells them to the retailer at higher prices. Thus the remaining amount is the source of revenue.
Whole-selling entities play a crucial role in the supply chain process, as it buys the goods from different manufacturers in bulk, break bulk into smaller units, hold inventories in warehouses, provides quicker delivery to buyers, reduces risk by taking the title of goods, and so on. As these entities mostly deal with business customers, i.e. re-sellers they do not pay much attention to the location, atmosphere and promotion.
Definition of Distributor
As the name suggests, the distributor is an agent who distributes products and services to various parties in the supply chain network. It is impossible for the manufacturer to reach customers directly for selling products and services, and for this purpose, they have to rely on middle agents or distributors, who exclusively store and sell the company's products, in different locations.
The distributor is also known as channel partner who deals with the manufacturers to promote and sell their products and services to various customers, such as retailers or final consumers. To do so, the distributor enters into an agreement with the producer and purchase the right to sell the producer's product. However, he cannot use the producer's trade name.
Distributors purchase non-competing goods or product lines from different manufacturers, hold stock in warehouses, transport it to various locations and resell it to various parties.

Key Differences Between Wholesaler and Distributor
The difference between wholesaler and distributor can be drawn clearly on the following grounds:
The term wholesaler is defined as a person or entity, who purchase goods in bulk and sell them in relatively smaller units. On the other hand, the distributor is one of the major links that supplies goods and services to the entire market.
In general, distributors enter into the contract with the manufacturer to trade in non-competing goods or product lines. Conversely, a wholesaler do not enter into the contract with the manufacturer, i.e. he has the liberty to offer products of competing for nature to the retailer, provided by various manufacturers.
There are four types of distribution levels, in which wholesaler is present in two level and three level channel. Unlike, the distributor is present only in the three-level channel of distribution.
As a distributor acts as a middleman to supply specific goods in the market, his area of operation is larger than the wholesaler, who serves a limited area.
Retailers are the only customers of a wholesaler. On the contrary, a distributor provides goods to many parties in the supply chain, like wholesalers, retailers and even direct consumers.
Wholesalers do not involve in marketing, pitching, selling products to the prospective buyers or retailers, i.e. product of an individual manufacturer waits for the retailer's interest and order placement. In contrast, the distributor sets deal with the producer and engage in promotional activities, to increase sales. Hence, they act as a sales representative to the producer.
Conclusion
Wholesalers generate their income from the discount charged on products, i.e. they purchase products in large volumes from producers at a low price and sell it further to the retailers in small lots at relatively high price. Hence, the amount received from customers less amount paid to manufacturers is the source of income to the wholesaler.
On the other hand, distributor charge service fees for rendering services as a percentage of net sales. The fee is the major source of income to the distributors.