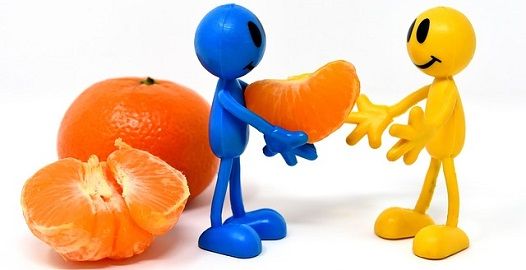 The words, bring and take both are examples of irregular verbs, as they do not have a regular -ed ending in their past forms. These two are very commonly misconstrued, but they cannot be used interchangeably, as their meanings are diametrically opposite. Bring means to carry or transfer something from one person or place to another.
On the other hand, take means to hold something with hands or to accept/get something from another person. Let's understand the difference between bring and take with the help of examples:
The teacher asked Shreya to bring her notebook, so she has taken the book to her.
"Bring the medicines from the medical shop and take them on time", said the doctor.
In the first example, we've used the word 'bring' to mean 'carry the notebook along with', whereas taken (past participle form of take), denotes that she 'carried the book away with her'. In the next case, 'bring' connotes 'buy' and take is used to refer 'have'.
Content: Bring Vs Take
Comparison Chart
Basis for Comparison
Bring
Take
Meaning
Bring means to carry or get something with, in order to provide or introduce it to someone, who asked for it.
Take refers to receive or have something with you, wherever you go or to occupy something.
Movement
Towards the speaker.
Away from the speaker.
Usage
Destination
Source
Examples
Could you bring a pizza for me?
I would like to take you to my hostel.
Do I need to bring the documents?
Nick takes a bus to college.
Bring me a match stick.
Take a chill pill.
Definition of Bring
The word 'bring' is a doing word, which refers to the movement of an individual or object towards a particular place, direction or person. In other words, the person or object moves from the listener to the speaker. As the word bring is an irregular verb, the past form of 'bring' is brought. Let us now understand its uses in sentences:
To have someone or something with you, to take it towards the speaker:

While returning from the market, Please bring me a tiffin box.
The teacher said to the students, " Bring your parents to the Parents Teacher Meeting".
My father brought a laptop for me yesterday.
Do not bring any devices like a smartwatch, mobiles or calculators to the exam centre.

Alternately, it also means to cause something:

May the new year bring all the happiness and success to you.
Bring the temperature to 18 degrees.

It may also be used to initiate some legal action:

Hit and run charges are brought against the couple.
Definition of Take
'Take' means accept/hold something given by someone or to have something with you wherever you go. Simply put, we use the word 'take' to move something away from someone. Take is an irregular verb, whose simple past and past participle forms are – took and taken respectively. Let's take a look at the points to understand its usage in sentences:
To remove something:

Could you please take off your shoes outside the room?
Who has taken my book?

To have an object or a person with you, at any place you are going to:

On my birthday, my friends took me to my favourite restaurant for the party.
Many people take their pets for a walk, in the morning.
She booked a cab, to take her to the party venue from her home.

To capture:

Being a nature lover, I like to take pictures of birds, trees, flowers and animals.

To accept or buy:

Which coffee brand do you take?

To hold something with hands:

Can you take this umbrella for a while?

To understand:

I didn't mean it, don't take it otherwise.
Sometimes, silence is taken as a weakness.
Key Differences Between Bring and Take
The difference between bring and take are elaborated hereunder:
The word 'bring' refers to get something or someone, as demanded by the speaker. It may also be used to move some object to another place or location. Conversely, the word 'take' is used to denote 'have' something to the place you are going to.
Both the words bring and take are related to the movement of something, but bring implies carrying or having something along with you, whereas take denotes carrying or having something away with you.
Basically, the point of reference for the movement or action plays an important role here. Meaning that, when you ask people to bring something to you, it means you are the ultimate destination of the object. As against, when you tell a person to take something with you, it means you are the source.
Examples
Bring
She gave me the dress which she told; she would bring to me.
Peter said, "he will bring the keys to Joe".
Bring your mobile phone.
Take
Take a look at the mistakes in the copy.
You have to take the risk to earn a profit.
The government official refused to take the bribe.
How to remember the difference
To remember the difference between bring and take, you should understand that bring talks about the movement of an object towards a specific direction, person or place. On the other hand, take stresses on the movement of someone one or something away from a person or place.