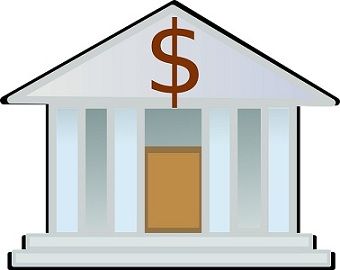 Credit union refers to financial cooperative, which is a non-profit entity. It allows its members to borrow money from pooled funds, at cheap interest rates. Many times they are juxtaposed with a bank, but they are not one and the same thing. A bank can be described as a financial institution that provides banking services to the customers, such as accepting deposits, extending credit, safeguarding valuables and providing allied services.
The credit union is a member-owned organisation, which is comparatively smaller in size than a bank which is a company form of organisation. Both have their own advantages and disadvantages. In this article excerpt, we have discussed the important differences between credit union and bank. Have a look.
Content: Credit Union Vs Bank
Comparison Chart
| Basis for Comparison | Credit Union | Bank |
| --- | --- | --- |
| Meaning | A community based financial institution, where members can borrow money at low interest rates, is known as the Credit Union. | A company authorized by the government to undertake financial transactions and provide banking services to the customers is Bank. |
| Depositors | Members | Customers |
| Concept | Relatively new | Old |
| Profit | Non-profit organization | Profit driven |
| Board of directors | Volunteers or elected members | Elected by shareholders |
| Products | Few | More |
| Owned by | Members | Shareholders |
| Interest rate | Provides better interest rates, than prevailing in the market. | Relatively worse. |
| Fees | Less | High |
| Objective | Service motive | Profit motive |
Definition of Credit Union
Credit Union is a Non-profit organisation formed with an objective of providing financial services to its members. It is owned, controlled and managed by the members (depositors). It is nothing but a group of people that pool their funds and lend it to the members who need the same at reasonable rates. Credit Union promotes saving of people and encourage them to use their money in a better way.
To become a member of a credit union, first of all you need to get affiliation of the membership, which you can easily get by opening an account and depositing initial funds to it. On the basis of the amount contributed by each member, the shares are allotted to them, i.e. the more you contribute to the union the higher number of shares you will get along with a larger share of profits. The members get the right to vote in the union regarding the election of the board of directors and on crucial matters. The profits of the union are utilised in financing projects.
Definition of Bank
A bank is an establishment set up by the government, to provide banking services to the general public. It is a privately or publicly owned financial institution, that accepts deposits, grants loans, acts as an intermediary between borrower and depositor, performs agency functions like trading in shares or debentures, collection of bills and promissory notes, etc. It helps the economy in the effective mobilisation of savings throughout the country.  Banks take deposits from the general public at cheap rates and lend it to the debtors at high rates, in this way they make profits.
Banks provide an array of services to its customers, which include credit card facility, bank overdraft, online banking, mobile banking, cash credit facility, ATM card service, cheque clearance service, safe keeping of the valuables like ornaments and documents, direct debit on the instruction of the customer such as payment of electricity bill, telephone bill, collection and transfer of funds on behalf of the customer.

Key Differences Between Credit Union and Bank
The significant differences between credit union and bank are provided below:
Credit Union is a member-owned financial institution, where members can borrow money at low-interest rates through their pooled investments. The bank is nothing but a company that provides financial services to its customers.
In a credit union, the depositors are the members of the establishment, who use their deposits in purchasing shares. Conversely, in a bank, the customers deposit their money by opening an account with the bank.
Credit Union is a non-profit organisation, which does not operate in making profits. On the other hand, banks are profit oriented, and they operate for maximising their profits.
Board of Directors of a credit union are either volunteers or the elected members who are not paid for their services. Unlike banks, where the board of directors is elected by the shareholders and they are paid remuneration for their services.
The Credit Union offers few products only while banks offer an array of products to its customers.
Credit Union is owned by the members. As opposed to banks whose ownership lies in the hands of its shareholders.
The credit union provides better interest rates on its deposits and loaned funds than the market rate. In contrast to the bank, which offers low interest on its deposits and charges high interest on loans granted.
The Credit Union charges less fees on the services and facilities provided whereas bank charges comparatively high fees on the services and facilities provided.
The concept of credit union evolved in the 19th century, while the concept of the bank is very old.
The credit union works with the aim of providing services to its members. Unlike banks, which are profit driven.
Conclusion
After reviewing the above points, it is quite clear that banks and credit unions are different. While the former provides a variety of financial products and easy access to ATM's, the latter offers better rates for savings and checking. So, if you want to make a choice between these two you can opt any one according to your priorities i.e. customer service, branch convenience, availability of ATM's, interest rates, the simplicity of online banking etc.