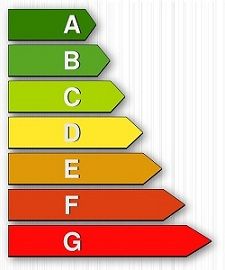 The primary difference between classification and tabulation is that the process of classifying data int groups is known as classification of data, whereas tabulation is the act of presenting data in tabular form, for better interpretation.
After the collection of data is completed, it is prepared for analysis. As the data is raw, it needs to be transformed in such a way, that it is appropriate for analysis. The form of data, highly influences the result of analysis and so, to get positive results, the data preparation should be proper. There are various steps of data preparation, which include editing, coding, classification, tabulation, graphical representation and so on.
For a layperson, classification and tabulation are same, but the fact is they are different, as the former is a means to sort data, for further analysis while the latter is used to present data.
Content: Classification Vs Tabulation
Comparison Chart
| Basis for Comparison | Classification | Tabulation |
| --- | --- | --- |
| Meaning | Classification is the process of grouping data into different categories, on the basis of nature, behavior, or common characteristics. | Tabulation is a process of summarizing data and presenting it in a compact form, by putting data into statistical table. |
| Order | After data collection | After classification |
| Arrangement | Attributes and variables | Columns and rows |
| Purpose | To analyse data | To present data |
| Bifurcates data into | Categories and sub-categories | Headings and sub-headings |
Definition of Classification
Classification refers to a process, wherein data is arranged based on the characteristic under consideration, into classes, or groups, as per resemblance of observations. Classification puts the data in a condensed form, as it removes unnecessary details that helps to easily comprehend data.
The data collected for the first time is raw data and so it is arranged in haphazard manner, which does not provide a clear picture. The classification of data reduces the large volume of raw data into homogeneous groups, i.e. data having common characteristics or nature are placed in one group and thus, the whole data is bifurcated into a number of groups. there are four types of classification:
Qualitative Classification or Ordinal Classification
Quantitative Classification
Chronological or Temporal Classification
Geographical or Spatial Classification
Definition of Tabulation
Tabulation refers to a logical data presentation, wherein raw data is summarized and displayed in a compact form, i.e. in statistical tables. In other words, it is a systematic arrangement of data in columns and rows, that represents data in concise and attractive way. One should follow the given guidelines for tabulation.
A serial number should be allotted to the table, in addition to the self explanatory title.
The statistical table is required to be divided into four parts, i.e. Box head, Stub, Caption and Body. The complete upper part of the table that contains columns and sub-columns, along with caption, is the Box Head. The left part of the table, giving description of rows is called stub. The part of table that contains numerical figures and other content is its body.
Length and Width of the table should be perfectly balanced.
Presentation of data should be such that it takes less time and labor to make comparison between various figures.
Footnotes, explaining the source of data or any other thing, are to be presented at the bottom of the table.
Key Differences Between Classification and Tabulation
The paramount differences between classification and tabulation are discussed in the points given below:
The process of arranging data into different categories, on the basis of nature, behavior, or common characteristics is called classification. A process of condensing data and presenting it in a compact form, by putting data into statistical table, is called tabulation.
Classification of data is done after data collection process is completed. On the other hand, tabulation follows classification.
Data classification is based on similar attributes and variables of the observations. Conversely, in tabulation the data is arranged in rows and columns, in a systematic way.
Classification of data is performed with the objective of analysing data in order to draw inferences. Unlike tabulation, which aims at presenting data, to ensure easy comparison of various figures.
In classification, data is bifurcated into categories and sub-categories while in tabulation data is divided into headings and sub-headings.
Conclusion
When the collection and verification of data is completed on the basis of homogeneity and consistency, it needs to be summarized and presented in a clear and compact manner which highlights the relevant features of data. Both classification and tabulation, enhances the readability and attractiveness of data, by presenting it in a mannner that looks more appealing to the eyes.