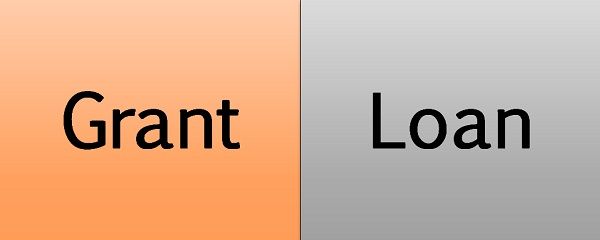 Grants are the financial assistance that is non-repayable in nature. It is provided by the government to the indivduals or entities, to fulfill a particular purpose, which is related to the welfare of general public. A grant is not exactly same as a loan, which means a sum of money borrowed from a financial institution or bank by an individual or entity, for a reason, that requires repayment along with the interest after the term expires, for which it is repaid.
While a loan requires repayment, a grant requires repayment, only if it is not used for the purpose, it its extended, or when excess amount is extended. So, read the article excerpt given below in which we have elaborated the differences between grant and loan in detail.
Content: Grant Vs Loan
Comparison Chart
| Basis for Comparison | Grant | Loan |
| --- | --- | --- |
| Meaning | Grants are the financial aid awarded by the government for a specific purpose. | Loan refers to the financial assistance provided by the banks or a financial institution to the borrower, which is repayable after some time with interest. |
| Repayment | Not required | Must be repaid during the specified term or after maturity. |
| Interest | No interest applies. | Interest rate varies, depending upon the type of interest. |
| Source | Limited | Many |
| Availability | Grants are not awarded easily to any person or entity. | Comparatively, the availability is easy. |
| Form | Cash and kind | Cash only |
| Purpose | Specified or authorized purpose | any personal or commercial purpose. |
| Refund | Grants need to be refunded, if necessary conditions are not met. | No such refund. |
Definition of Grant
Government Grant is described as the financial assistance provided by the government, in monetary or non-monetary form, also known as subsidies, duty drawbacks or cash incentives. Accounting Standard – 12 deals with government grants. Certain past and future conditions need to be fulfilled regarding the use of grant and compliance with standards.
Grants are awarded by Central Government, State Government or any other government agency or body (i.e. Regional, national or international), foundation or trust to a non-profit organization, business entity, educational institution or any person. They are funded exclusively for authorized purposes. Further, they are also sanctioned to victims of natural calamity or who want to start their business to become self-dependent.
The best thing about grants is that it is a non-repayable and non-interest bearing product. The application is made to the appropriate authority, for the availing the grant.
Definition of Loan
The loan is an arrangement whereby a sum of money is borrowed from the lender, which is repayable along with interest after some time in future. It is a kind of obligation, which should be paid back after a specified time. Different types of loan carry different interest rates. The time for repayment of the loan is specifically declared in the agreement.
The loan can be paid three ways, i.e. in Equated Monthly Installment (EMI) that is spread over the period or in a lump sum, i.e. after the expiration of the stated term or on demand. Loans are divided into two categories, i.e. secured loan and unsecured loan.
Funds can be raised in the form of a loan from any commercial bank or financial institution or money lenders. When a loan is taken for a particular project, the borrower needs to satisfy the feasibility of the project. Moreover, when the loan is taken for any other purpose, there is certain qualification which must be fulfilled by the applicant to the lending institution.

Key Differences Between Grant and Loan
The significant differences between grant and loan is explained in the given below points:
Grants are the financial help provided by the government to the grantee for a specific purpose. When the funds are raised from banks or any other financial institution in the form of debt, it is known as a loan.
Grants are free money which does not require repayment. Conversely, repayment of the loan is a must, in equal monthly payments or lump sum or on demand.
Grants are non-interest bearing in nature, whereas Loans carry an interest rate, which varies from loan to loan.
Grants are generally awarded by the government, which may include Central, State or other government agencies and bodies. On the other hand, loans can be taken from any commercial bank, financial institution or money lenders.
Grants are not allowed easily; certain conditions must be complied with, regarding the past and future, by the applicant. As opposed to loans, where there are certain eligibility conditions which should be fulfilled for availing it.
Grants can be monetary or non-monetary, but loans are always monetary.
Grants are given for special purpose only, whereas loans are given for any purpose such as commercial or personal.
Government grant becomes refundable, if certain conditions are not fulfilled, which is then treated as an extraordinary item as per AS – 5. Loans are not at all refundable; they are only repaid with time.
Similarities
Both grants and loans share certain similar aspects like these are long-term means of finance, they require certain conditions to be fulfilled, the process requires few days.

Conclusion
Grants are considered as the best form of financial assistance because you don't need to pay it back after some time, and it does not bear interest. But at the same time, there are stringent requirements which should be fulfilled to avail it and hence it is not easily allowable. Unlike Loans, where the accessibility is very easy, and the borrower needs to fulfil limited formalities to avail it.