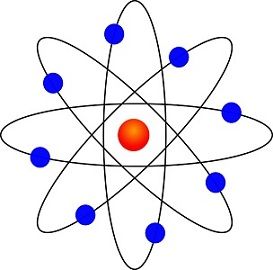 The primary tool, in the research process, is a hypothesis, that intends to suggest new experiments and observations. There are many experiments which are undertaken with the sole objective of testing hypothesis. It refers to a supposition, regarding an observable phenomenon of a relationship between various phenomena.
The term 'hypothesis' is often contrasted with the term theory which implies an idea, typically proven, which aims at explaining facts and events. Both hypothesis and theory are important components of developing an approach, but these are not same. There exist a fine line of difference between hypothesis and theory, discussed in this article, have a look.
Content: Hypothesis Vs Theory
Comparison Chart
| Basis for Comparison | Hypothesis | Theory |
| --- | --- | --- |
| Meaning | An educated guess, based on certain data, as an inception for further research or investigation is called hypothesis. | Theory is a well substantiated explanation of natural phenomena, which is continuously validated through experimentation and observation. |
| Based on | Limited data | Wide range of data |
| Testing & Proving | It is not scientifically tested and proven. | It is scientifically tested and proven. |
| Relies on | Projection or possibility. | Evidence and verification. |
| Result | Uncertain | Certain |
| Relationship | Outcome of theory. | Formulated through hypothesis. |
Definition of Hypothesis
An unproven statement or a mere assumption to be proved or disproved, about a factor, on which the researcher is interested, is called a hypothesis. It is a tentative statement, which is concerned with the relationship between two or more phenomena, as specified by the theoretical framework. The hypothesis has to go through a test, to determine its validity.
In other words, the hypothesis is a predictive statement, which can be objectively verified and tested through scientific methods, and relates the independent factor to the dependent one. To a researcher, a hypothesis is more like a question which he intends to resolve. The salient features of hypothesis are:
It must be clear and precise or else the reliability of the inferences drawn will be questioned.
It can be put to the test.
If the hypothesis is relational, it should state the relationship between independent and dependent variables.
The hypothesis should be open and responsive to testing within the stipulated time.
It should be limited in scope and must be clearly defined.
Definition of Theory
An idea or a broad range of ideas that are assumed to be true, which aims at explaining cause and effect relationship between multiple observed phenomena. It is based on hypothesis, which after a thorough analysis and continuous testing and confirmation through observation and experiments, becomes a theory. As it is backed by evidence, it is scientifically proven.
Just like hypothesis, theories can also be accepted or rejected. As more and more information is gathered on the subject, theories are modified accordingly, to increase the accuracy of prediction over time.

Key Differences Between Hypothesis and Theory
The points given below are vital, so far as the difference between hypothesis and theory is concerned:
Hypothesis refers to a supposition, based on few pieces of evidence, as an inception of further research or investigation. A theory is a well-affirmed explanation of natural phenomena, which is frequently validated through experimentation and observation.
While the hypothesis is based on a little amount of data, the theory is based on a wide set of data.
The hypothesis is an unproven statement; that can be tested. On the other hand, the theory is a scientifically tested and proven explanation of fact or event.
Hypothesis relies on suggestions, prediction, possibility or projects whereas a theory is supported by evidence and is verified.
The hypothesis may or may not be proved true, so the result is uncertain. On the contrary, the theory is one, that is assumed to be true and so its result is certain.
Hypothesis and theory are two levels of the scientific method, i.e. theory follows hypothesis and the basis for research is hypothesis whose outcome is a theory.
Conclusion
Both hypothesis and theory are testable and falsifiable. When a hypothesis is proved true, by passing all critical tests and analysis, it becomes a theory. So, the hypothesis is very different from theory, as the former is something unproven but the latter is a proven and tested statement.