While a pamphlet is a non-commercial advertising tool, a brochure is a commercial one. In this sense, we use pamphlets to inform, but brochures to promote something. When compared to flyers and leaflets, which are throw-away documents, a brochure is a promotional sales tool, which is meant to be kept and refer more than once. It does not just target customers, but also resellers and sales teams.
There are a number of terms, which are connected to the printing world, that you might encounter when you go for printing something for your company. In fact, for a common man, spotting the difference between a brochure and a pamphlet is very difficult. This is because we are not aware of what they actually meant for. Basically, all we know is that both are used to draw the attention of the reader towards the matter.
Content: Pamphlet Vs Brochure
Comparison Chart
| Basis for Comparison | Pamphlet | Brochure |
| --- | --- | --- |
| Meaning | A pamphlet is among the inexpensive printed material used for the purpose of advertisement. | A brochure refers to the marketing tool used for advertising the product and services of the company. |
| Topics | Content emphasizes a single subject | Covers a range of topics |
| Nature | Educative or Informational | Promotional |
| Objective | To provide information on a single subject like demographic conditions in the country. | To demonstrate the company's offerings and provides a detailed description of the offer. |
| Attractiveness | Comparatively less | More |
| Document | Single page folded document | A single or multi-page folded document |
| Printed on | Normal or glossy paper | Glossy paper |
| Cost | Less costly | A little bit expensive |
| Size | Small | Comparatively large |
What is Pamphlet?
You might have seen that sometimes an additional folded or non-folded page is delivered by the hawker along with the daily newspaper that contains some valuable information. This page is nothing but a pamphlet. A pamphlet contains some informative or educative text with some images to bring awareness of some kind or draw attention to something.
For Example
Precautions to be taken for preventing Covid.
Rising levels of pollution and its adverse effects.
Safety measures to avoid road accidents.
Definition of Pamphlet
The pamphlet is a thin publication that comprises information or arguments on a particular topic or subject often educational in nature.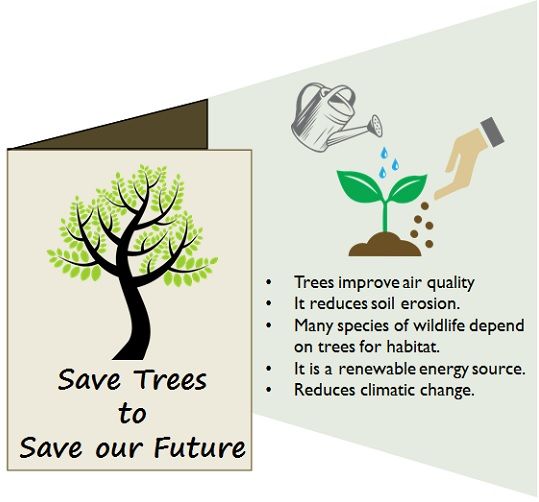 The booklet does not contain a hardcover or binding. We create pamphlets by using a single sheet of paper and printing them on both sides. For creating multiple sections, it can be folded into two, three or four parts. It aims to educate or make people aware of something of great importance. It explains a specific subject of concern in a brief manner.

Use of Pamphlet
A pamphlet is used for the following purposes which include:
Explaining an issue to the community at large.
Spreading awareness among people about their rights.
Gain support for any campaign that you are currently engaged in.
Inform people about something.
Steps for Creating a Pamphlet
First of all, what you need to do is decide the purpose, message and target audience.
Next, you need to perform thorough research on the subject. And for that, you should use only authentic and multiple sources.
Thereafter, Decide your layout. If you are using four panels (bi-fold/two-fold), i.e. printing both sides, then you must choose a catchy headline for both sides, to grab people's attention.
You should straight forward and simple language to keep the message clear and understandable to all. Also, use the words and phrases effectively. The golden rule is to use short words and sentences.
Write it in an active voice and a positive and polite tone. You can opt for a question-answer format.
Now arrange the matter in sequential order and point by point. Then, sketch out your pamphlet.
Use colourful images, charts and graphs to make it look more attractive, authentic and reliable
Conclude the statement with an effective punchline.
Also Read: Difference Between Newspaper and Magazine
What is a Brochure?
You might have seen people distributing a piece of folded paper bearing vivid pictures and some text at rest stops, outside the malls or parks, at traffic signals, outside schools or colleges, fares, etc. These folded pages are nothing but brochures. These brochures contain an ad for a product or service, places to visit or snacks to eat. However, brochures are not confined to these uses, as they can be used for other purposes also.
In the simplest sense, a brochure is nothing but a pamphlet that contains information used to advertise a company, institute, event, product or service. It is among the best marketing tool that provides information using a basic eye-catching design. It is one of the most inexpensive ways to convey information to a selected group of people.

Definition of Brochure
A brochure is a kind of thin magazine or booklet that companies use to display their products and services to promote their sales. Companies either use a single page and fold it in multiple parts to create different sections or it can be a bound multi-page booklet. Its aim is to promote various products of the company.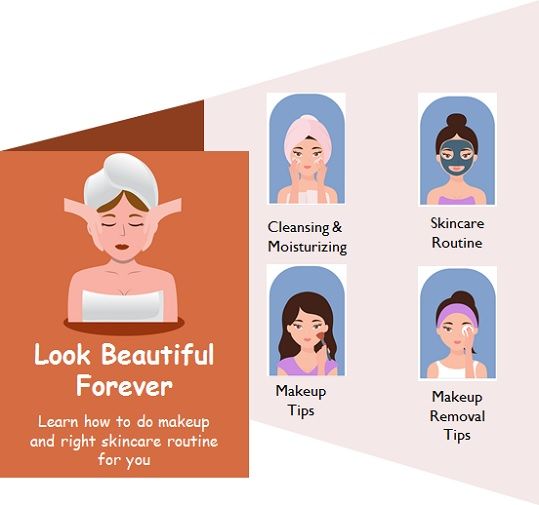 Uses of Brochures
Campaign to save the environment
Political campaigning
Fundraising
Promoting Company's Products
You can also find brochures in a rack at tourism information outlets, and hotels that give information about tourism or retail business.
What do Brochures look like?
Brochures are available in a variety of shapes and sizes. However, typically, you could see brochures of A-4 size pages with three folds. These are tri-fold brochures. In short, there are a total of six sections in a tri-fold brochure.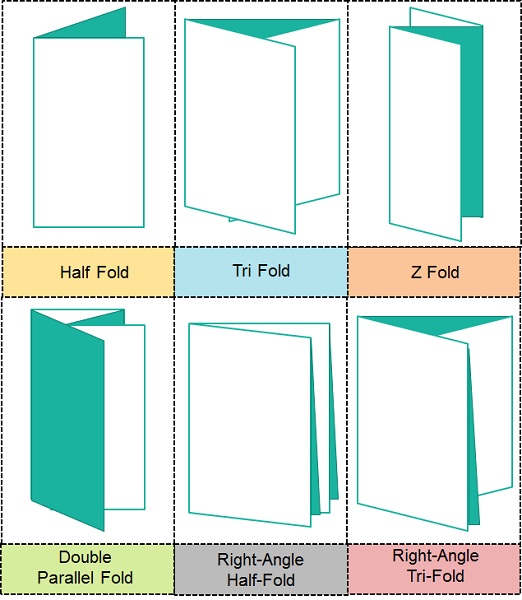 It contains words and pictures to convey relevant information about the topic to the readers and persuade them to take a certain action. The actions can be donating to a charity, joining a group, or visiting a new restaurant. In general, they are printed, but digital brochures are also in trend these days.
Brochure Format
Commonly, brochures are printed on a single 8.5 x 11-inch page. This page is generally folded into three parts.
The front outside panel comprises the front cover information. It contains the title, logo heading and purpose.
Inside pages cover the message.
Back outside panel covers a summary of the information and contact information.
Also Read: Difference Between Novel and Book
Key Differences Between Pamphlet and Brochure
Companies use brochures to advertise and sell multiple items and to convey information to people about offers and discounts. On the contrary, the aim of using a pamphlet is to inform the reader on a particular topic or make people aware of a new product or item, by specifying its important features.
The size of a pamphlet is small in comparison to brochures, as they carry less but significant information on the concerned topic. So, the companies usually prefer to use a single piece of paper with two or three folds, for creating pamphlets. However, it is not a thumb rule to use a single paper only, i.e. the company may use more than one paper if they require so.Conversely, brochures are large in size. It contains multiple pages, which are often bounded. These pages carry important information and list all the main features of the company's offerings.
Have you ever thought that what makes a pamphlet inexpensive? Well, the answer is quite simple as you don't need to have any special printing paper to print a pamphlet. Also, it does not require any unique designs and images, which keeps the pricing and design cost minimum. Conversely, brochures are more expensive, as you would need special glossy paper for printing purposes. Also, you would need to add beautiful images and designs so that your patrons, i.e. audience would like them.
While brochures are designed to sell a company's offerings, pamphlets are a great educational tool, to inform the readers or spread awareness on a specific topic.
The content of a pamphlet is informational whereas the content of a brochure is promotional.
Conclusion
All in all, marketing brochures are a convenient tool of printing that showcases the features, specifications, and benefits of something. Conversely, a pamphlet is just like a small handout that covers a single subject but provides relevant information about the same.