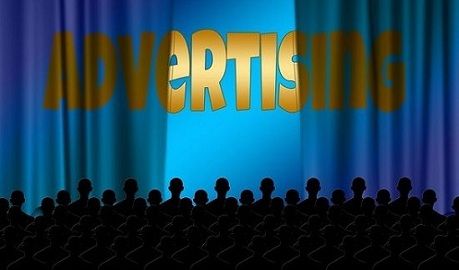 Advertising is marketing as well as a promotional tool in the hands of the company which conveys a message about the company or a product to the viewers, listeners or readers. It is aimed at persuading customers, to choose the company's product over the product offered by the competitors.
Publicity is another promotional tool, but it is not same as advertising. It is based on reality as t is neither sponsored nor it is under the control of any company or its representatives.
While advertising is an expensive technique to demonstrate company's products and services, publicity is always free of cost. These two terms are commonly understood as one and the same thing, but there is fine line of differences between advertising and publicity, which is explained here in tabular form..
Content: Advertising Vs Publicity
Comparison Chart
| Basis for Comparison | Advertising | Publicity |
| --- | --- | --- |
| Meaning | The activity of generating advertisements of products and services to commercialize them is known as Advertising. | The activity of providing information about an entity, i.e. a product, an individual or a company to make it popular is known as Publicity. |
| What is it? | It is what the company says about its product. | It is what others say about the product. |
| Cost involved | Very expensive marketing tool. | Free of cost. |
| Given by | Company and its representative | Third Party |
| Is it under the control of the company? | Yes | No |
| Which type of message it conveys? | Positive | It may be positive or negative. |
| Credibility and Reliability | Less | Comparatively more |
| Focus on | Target Audience | Awareness |
| Repeatation | Yes | No |
Definition of Advertising
Advertising is a one-way public communication that conveys a message regarding a product, service or company to the viewers, readers, and listeners. It is the biggest marketing tool used for non-personal promotion of goods and services to the potential customers, however, the most expensive one.
Advertising is a sort of monolog activity done with an aim to induce customers i.e. to grab the attention of the target audience in such a manner that they are ready to buy the advertised product. The basic objective of advertising is to increase the consumption of the product of the sender company.
Most of the company's use this sales promotional tool because of its reach, a single message can reach millions of people in nanoseconds. It is a paid announcement by sponsors, which can be done with various mediums like radio, television, websites, newspapers, hoardings, magazines, social media like Facebook, etc.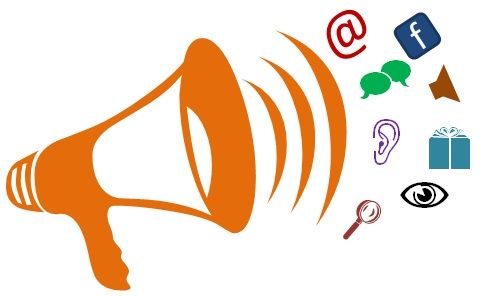 Although, we should not trust the advertisement blindly because some of them are false or misleading one that does not give complete information about the product. It is just a technique of branding whereby a product is highlighted by its few qualities, to leave an impact on the consumer's mind.
Definition of Publicity
The term publicity is a combination of two words public and visibility. It refers to the flow of information or fact, regarding general awareness about a subject or hot topic or any burning issue. Here the subject may include a person, product, service, business entity and so on. It is used to draw the attention of the people, for any subject with the help of broadcast media, print media or social media. It is not a promotional technique and thus free of cost.
Publicity can be printed or just aired. It is either be positive or negative, but it is true and real as well.  It is an entirely unbiased opinion as it comes from an independent source like it can be given by an expert or a common man or mass media. As the third party has nothing to do with the company, their responses and reviews are given high weight.
However, it can be seen many times that rivals use this tool deliberately like they spread false rumors to injure the image of the company and ruin its market position too. Positive publicity boosts the consumption while the negative hampers the same.
Key Differences Between Advertising and Publicity
The following are the differences between advertising and publicity:
Advertising is to advertise a product or service of a company, for commercial purposes. Publicity is to publicize a product, service or company to provide information.
Advertising is what a company says about its own product, but Publicity is what others says about a product.
There is a huge investment to be made for advertising a single product however publicity does not require such kind of investment.
The key persons behind advertising are the company and its representatives. Conversely, Publicity is done by a third party which is not related to any company.
Advertising is under the control of the company which is just opposite in the case of publicity.
Advertising repeatedly occurs to grab the attention of the customers while Publicity is done only one-time act.
Advertising is always customer focused, i.e. the more creative the advertise, the more are the customers attracted to it while publicity is not done keeping such things in mind.
As advertising is done to promote a brand or a product so the credibility and reliability are relatively less in comparison to publicity, where the opinion comes from an independent source.
Advertising always speaks the goodness about a product, to persuade the target audience to buy it. In contrast to publicity, it is unbiased, and so it will speak the reality, no matter whether it is goodness or illness.
Conclusion
Advertising is done for commercializing something but Publicity is not done for such purposes. Advertising is partial because it only mentions the plus points of a product and leaves the bad ones whereas Publicity is impartial.