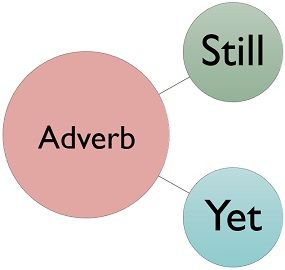 Many think that still and yet often mean the same thing, but this is not the case. Still talks about something which began in the past and it persists even now, as it is not completed or finished yet. On the other hand, yet refers to something which a person is longing for or expecting to start, complete or happen by a certain time, but it does not happen, started or completed until now.
If you're still having confusion regarding these two, or your confusion is not cleared yet, let's take a look at the examples below:
Mary lost his job last month, she is still looking for a job, as she has not found any good job yet.
Peter has not arrived yet; it means he is still working in the office.
In these two examples, you might have noticed that still is used to denote a continuous action. As against, yet indicates something which must be happened by the time, but it does not take place.
Content: Still Vs Yet
Comparison Chart
Basis for Comparison
Still
Yet
Meaning
Still refers to an action began in the past and is continuing in the present.
Yet denotes an action which is presumed to happen, but does not happen until now.
Position
Middle of the sentence
End of the sentence
Used in
Affirmative and Interrogative Sentences
Negative and Interrogative Sentences
Examples
The road construction is still under process.
The construction of the road is not completed yet.
Riya is still wondering, which subject to choose.
Riya has not chosen any subject yet.
The order is still in transit.
The order is not delivered yet.
Definition of Still
The word 'still' defines an action or a situation which started in the past and is still going on, i.e. neither the situation or action is changed or stopped. However, there are a number of uses of still, which are discussed here:
As an adverb

It means something that continues:

The car is still standing in the parking area.
She is still controlling her anger.
He is still stuck in the traffic jam, I don't think he will reach here on time.

In spite of that:

Even though Kate was in a hurry, she still waited for his brother to arrive.
I know she did wrong to you, but you still have no right to insult her like this.

As an adjective:

To stay in a particular position, i.e. motionless:

The baby stood still when I was scolding him for mischief.
The water of the lake was still, which is a relaxing scene.

As a verb

To stop the movement of someone or something:

The man tried to still the car but wasn't able to do it.

As a noun

It means deep silence:

The still of the darkness is heavy.
Definition of Yet
The word 'yet' is used to denote an action which is expected to happen, start or finish by the stated time, but did not take place, till that time. Let's take a look at these points to understand the uses of yet:
As an adverb:

It indicates until this time:

It's 11 o' clock, and the pizza is not delivered yet.
Have you noticed the change in the company policy yet?
I have sent the CV last week, but haven't got any response yet.
The result has not been declared yet.

To emphasize words like one more and again, which represents a rise in the frequency of an action:

Our team lost the match, yet another time.
The boss has assigned me yet more tasks to complete by today.

As conjunction:

It means however at the same time or notwithstanding:

The road was full of potholes, yet I somehow managed to drive.
She is beautiful yet intelligent.
Key Differences Between Still and Yet
The difference between still and yet are discussed in the points given below:
We use the word 'still' to refer to an action or a condition which began previously and is continuing until now. On the other hand, 'yet' can be used to represent an action which is supposed to be started, or occurred until now, but it fails to occur or start by the given time frame.
When it comes to position, still is placed at the middle of the sentence, i.e. prior to the verb or adjective. However, in the case of present continuous sentences, the verb is placed between the auxiliary verb and the main verb. If in case the auxiliary verb is negative, then the word 'still' is placed prior to the negative auxiliary verb. Conversely, yet is positioned usually at the end of the sentence, but if it is used as a conjunction, its position is at the middle of the sentence.
Still is used in affirmative and interrogative sentences, whereas yet is used in negative and interrogative sentences.
Examples
Still
Jack is still in the office.
It is still raining.
If you still want to join us, you can.
Yet
She has not completed the homework yet.
They have not arrived yet.
I have not met the new joinees yet.
How to remember the difference
The basic confusion arises between them when they are used as an adverb. So, the best tip to remember their difference lies in their meanings, i.e. still means something which is continuing and yet means until now. Further, still is mainly used with present continuous tense, whereas yet is used with present perfect tense.